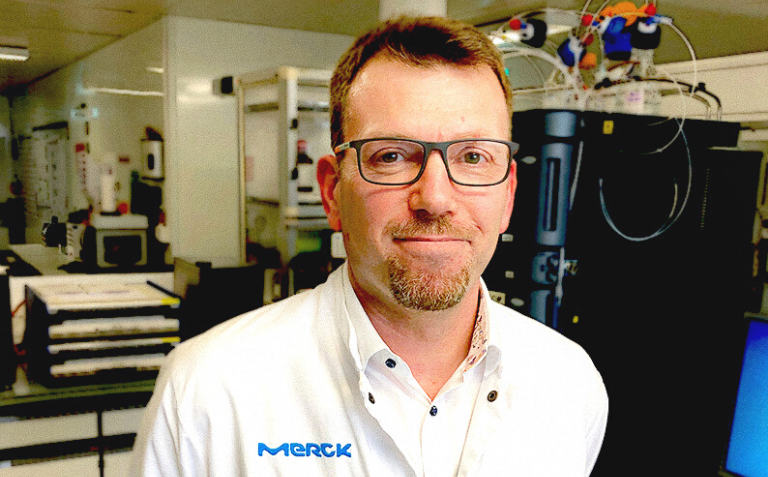 Merck Serono improves quality control with IA

Artificial Intelligence helps to assess the severity of a manufacturing incident in a medicine production unit
In any factory, every day, a problem occurs. But when it happens at a site that manufactures cancer or multiple sclerosis drugs, the consequences can turn into a catastrophe. In order to make the right decisions as quickly as possible, Merck Serono Aubonne has developed an artificial intelligence solution capable of judging their criticality.
Christophe Martin has been working hard. Three countries, five companies, always in the pharmaceutical industry. In 2015, he moved to Aubonne (VD) to take over the management of the quality unit of Merck Serono laboratories (179 people today). Inside: a historical interest in artificial intelligence, inherited from the time when his father worked with decision algorithms called "expert systems".
His arrival coincided with the forced digitalization of a conservative sector. "Until the mid-2010s, except for office automation and SAP, pharma was still very 'paper-based'," recalls the engineer. Then everything accelerated: the digitization of all our processes generated an immense amount of data, grouped together in dashboards."
Extensive investigation, or not?
One set of data is of particular interest to the quality specialist: the description of incidents (called "deviations") that occur in the factory, from the entry of raw materials to the storage of finished products. Recorded by all 800 employees, these deviations are then qualified by the quality team according to their criticality. We receive one to five deviations a day and always have about a hundred in process," explains Christophe Martin. The impact can be enormous, up to and including stopping production."
Problem: one out of two major deviations turns out to be minor. This slows down production and has a cost: resolving a major deviation costs CHF 8,000, four times more than a minor one because it involves setting up an investigation team. In February 2020, Christophe Martin hired an apprentice from Idiap (a Valais-based research institute specializing in artificial intelligence) via their AI Master's program, to work on this subject.
Allocating resources to the right place
Eighteen months later, a year of data cleaning/labeling and the rest of coding, the quality unit has an intelligence solution that has learned to qualify the criticality of deviations based on their description. "Obviously, it does not make any decisions," warns its director. But it limits the back and forth between us and the production department and helps us make decisions faster. We now put our resources in the right place when implementing corrective measures and are much more relevant in our preventive actions." Next step: securing a supply chain challenged by the Covid crisis with a similar system.
"Today, the pharmaceutical industry has difficulty meeting the demand of hospitals. Making our drug supply more reliable thanks to A.I. certainly increases our competitiveness, but it also solves a public health problem." Christophe Martin, Quality Director of Merck Serono Laboratories.
The Merck Serono – Idiap partnership in 3 key figures
👉🏻  18 months to develop this project
👉🏻  CHF 80'000 invested in the project
👉🏻  15'000 hours/year saved by the quality unit thanks to this AI solution
About Les Pépites
Thanks to their fieldwork, the Alp ICT, CleantechAlps, Micronarc and BioAlps platforms discover every year remarkable innovation projects that nobody talks about. From Spring 2022, a series of monthly portraits will highlight these projects. This is a great way to promote the vitality of our regional companies, inspire the ecosystem and make technologies more accessible.
▶️ Read the original article in french on Alp ICT