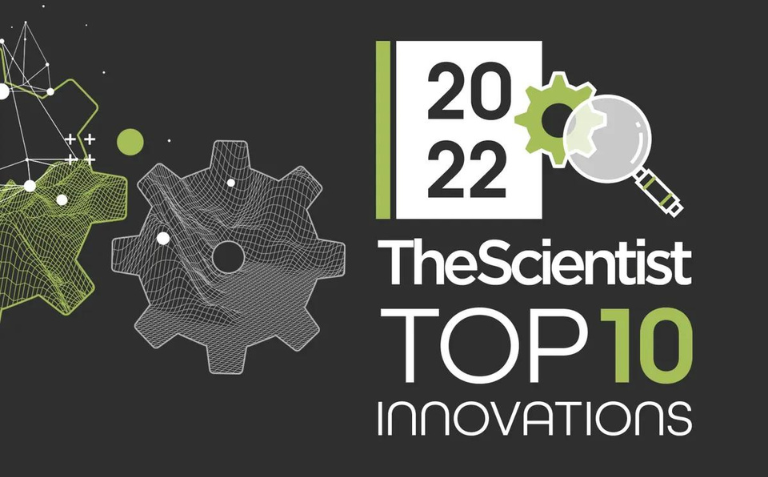 Nanolive selected in the top 10 Innovations by The Scientist

The Scientist magazine announced its top 10 new products selected by a panel of independent judges. The Lausanne-based start-up Nanolive is Number 5.
Over the past decade, Nanolive has developed imaging platforms based on technologies that reconstruct three-dimensional holo-grams of label-free samples. In September 2021, they launched their first application-specific digital assay, LIVE T Cell Assay, which examines how T cells locate, bind, stress, and kill their targets, such as infected, foreign, or cancerous cells. The assay measures phenotypic and morphological parameters of both the T cells and the target cells, but "what's really novel about the product is the metrics that we can extract from the interaction between the two," says Emma Gibbin-Lameira, scientific communications manager at Nanolive. Such information can be very powerful in testing the efficacy of a drug, she adds. For instance, you can assess whether a specific antibody brings T cells closer to the desired target and whether it increases the cells' killing rate.
Valery Moine, a unit head in the Pharmacology group at Switzerland-based Light Chain Bioscience who collaborates with Nanolive, says he started using LIVE T Cell Assay a year ago to create "marketing videos to highlight and promote the mode of action of bispecific antibodies" developed by his company. More recently, he says he has been using the platform to further characterize these antibodies. The metrics it provides, he adds, are valuable for ranking the best candidates.
Nanolive declined to share the price of the assay, but Lisa Pollaro, the chief marketing officer at the company, writes in an email that "it comes with an annual license with a price in the same range of chemical assay kits available in the market."
Discover the other winners on the-scientist.com