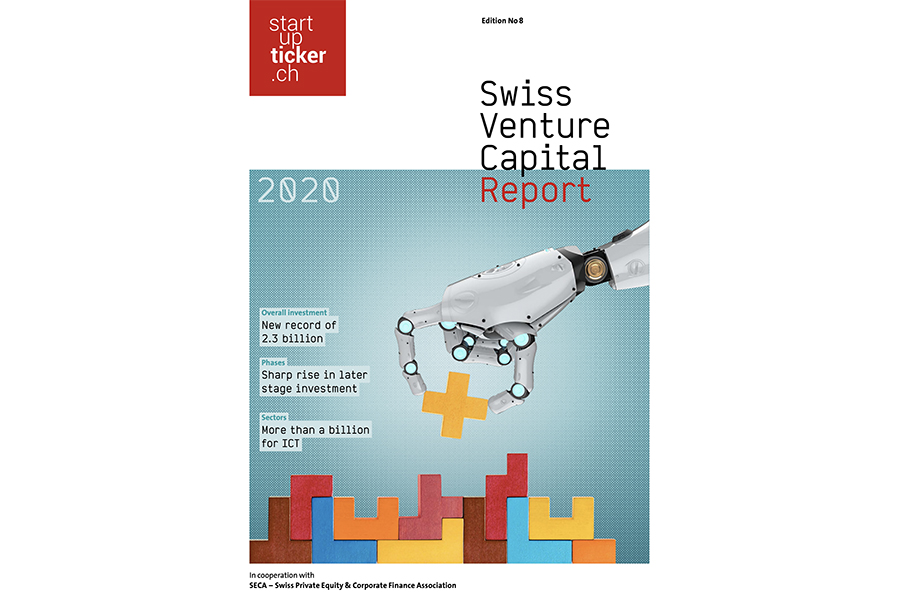 Swiss Venture Capital Report 2020

The Swiss Venture Capital Report 2020 is out | Encouraging results for biotech and healthcare IT sectors
The 8th edition of the Swiss Venture Capital Report (SVCR), published by startupticker.ch and the investor association SECA, depicts changes in the Swiss innovation landscape.
After a decrease in investment in Swiss biotech startups in 2018, the investment and number of rounds are reaching an all-time high. In 2019, CHF 624.7 million were invested in 45 rounds in biotech companies across Switzerland. A strong increase in healthcare IT financing (CHF 115 million) and number of rounds (15) was observed by the SVCR team. However, the medtech sector seems to remain at a constant level with 27 rounds and CHF 72.2 million raised. The lack of growth in this sector is identified as a potential backlash to the medtech regulation uncertainty linked to the bilateral agreement between Switzerland and the European Union. 33% of financing rounds and over CHF 800 million were invested in the life sciences sectors in 2019.
Investments raised in western Switzerland across all life sciences sectors reaches CHF 311 million in 2019. The canton of Vaud being the leader with over CHF 165 million invested in life sciences startups.
Read the full Swiss Venture Capital Report