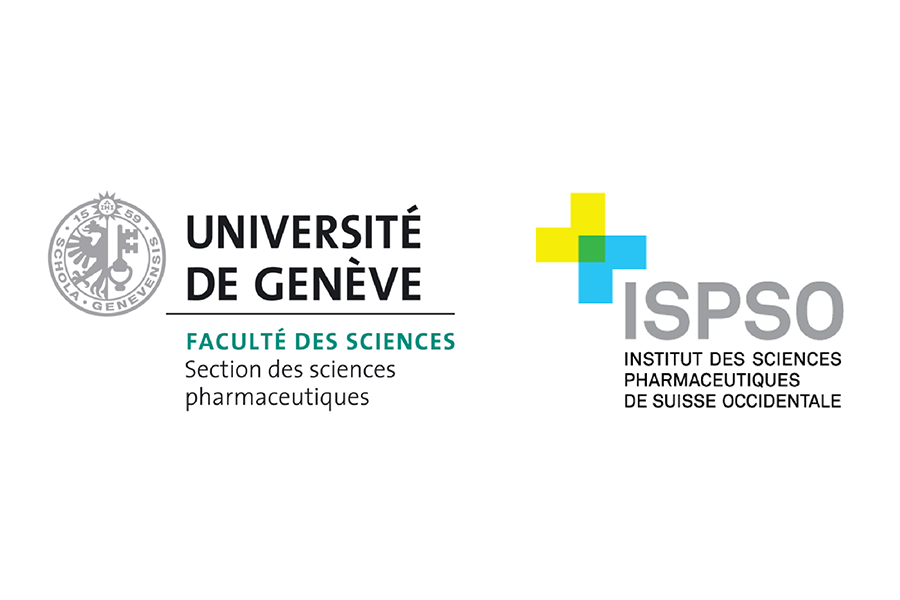 COVID-19 Testimonial Series | UNIGE Biopharmaceutics

Development of mRNA and DNA vaccines against COVID-19
The following article is part of BioAlps' testimonial series and was written by Prof. Gerrit Borchard, Biopharmaceuticals, Group Leader, CRTOH associate member, School of Pharmaceutical Sciences, University of Geneva. Our series aims to provide a platform for the different life sciences actors from western Switzerland, who are active in finding and developing solutions to fight against the new coronavirus, to share their experience. 
Presentation of the project's COVID-19 related activities
Formulation development of mRNA and DNA SARS-CoV-2 vaccines
Our Biopharmaceuticals team at the School of Pharmaceutical Sciences at the University of Geneva was contacted by our colleagues at Chulalongkorn University Hospital (Bangkok, Thailand, Prof. Kanitha Patarakul) with a request to enter into the development of mRNA and DNA vaccines against COVID-19. We had collaborated with the Thai group before in a project financed partially by SNF developing formulations of DNA Dengue fever vaccines. Starting in March right after lockdown began, my student Allegra Peletta and myself spent 4 months in the lab developing, characterising and in vitro testing lipid nanoparticle (LNP) formulations encapsulating mRNA and DNA for spike proteins S, S1 and S2 of the coronavirus we had obtained from our partners.
We performed formulation work using different lipid composition ratios, characterised loading efficiency and stability, appearance, size, zetapotential and expression of genetic information using various equipment available within the Section and with the help of the electron microscopy platform (Dr. Christoph Bauer and his team) and the Geneva antibody facility (Prof. Pierre Cosson and his team). We also had some support by the company Precision Nanosystems who put at our disposal their microfluidic equipment that resulted in an optimisation of our formulations. Sterility of the final formulations prior to being sent to Thailand for preclinical studies was confirmed at HUG pharmacy (Prof. Pascal Bonnabry and his team). The formulations are entering mouse studies on 7 August 2020, results are expected by early September.
Based on our excellent experience we purchased the microfluidic equipment, which will be used to further optimise and standardise our formulations according to the results obtained in the mouse studies. Given positive results, studies in non-human primates and clinical phase 1 studies by our partners at Chula are warranted. The project thus far has been supported by a grant by the Thai government, a project proposal for financing of the follow-up studies is currently under revision.
Addressing the autophagy pathway to prevent SARS-CoV-2 infection
This proposal was submitted to the SNF NRP 78 call together with Prof. Scott McNeil, recently appointed full professor in nanopharmaceutical and regulatory sciences at the University of Basel and former director of the Nanotechnology Characterization Lab (NCL) at the National Cancer Institutes (Bethesda, MD, USA), and Dr. Olivier Engler, head of the virology lab at Labor Spiez.
This proposal aims at investigating the molecular and cellular mechanisms associated with coronavirus' replication, in order to identify novel targets for antiviral therapy. In particular, we focused on the autophagic flux shown to be involved in SARS-CoV-2 replication, by suggesting to applying drugs approved by Swissmedic, EMA and FDA for other indications ("drug repurposing"). Previous studies by Prof. McNeil had shown synergistic efficiency of combinations of autophagy inducing and inhibiting drugs, which lead us to believe that such drug combinations would be beneficial to treat COVID-19 patients at doses way below their maximum tolerated doses (MTDs).
The three specific aims outlined in our proposal are posed to give evidence on the importance of interfering with the autophagy flux in SARS-CoV-2 replication. They will also investigate mechanisms by which the virus commandeers the autophagy pathway and identify specific "druggable" targets within the host cell.
Unfortunately, our proposal was not accepted for funding by SNF. We are currently evaluating options how to pursue this project through alternative funding.
Endogenous impact of COVID-19 on the project
In terms of the formulation project described above, the pandemic met us well prepared, due to our long experience in vaccine formulation and the necessary equipment available to us. Moreover, it benefited from the professional and personal contacts within the scientific community, which was more than ready to share advice and opinions. COVID-19 may have given some more urgency and purpose to our project.
The project's visibility was highly impacted through regular postings on social media (LinkedIn). It has strengthened interactions with existing and new partners from academia and industry.
Exogenous impact of COVID-19 on the project
From an organisational standpoint, travel restrictions and the obligation to meet by videoconference allowed for a more focused and rapid project execution. I intend to make these changes permanent and restrict travel to the necessary minimum. Communication tools will be used for face-to-face meetings whenever possible.
Cantonal and/or Federal support measures | Feedback
As president of the Swiss Academy of Pharmaceutical Sciences, I have tried to make the Swiss COVID-19 Task Force as well, as the Federal Office for Public Health, aware of the importance to have pharmacists as well as pharmaceutical scientists included in the activities of the Swiss Task Force. This is of high importance due to the role of community and hospital pharmacists and pharmaceutical scientists to give advice and information to their patients. The future role of pharmacists will be broad testing for infection/antibodies and the application of vaccines. It is therefore not well understood why the role of pharmacists was neglected up to now by the Federal Office and the Task Force.