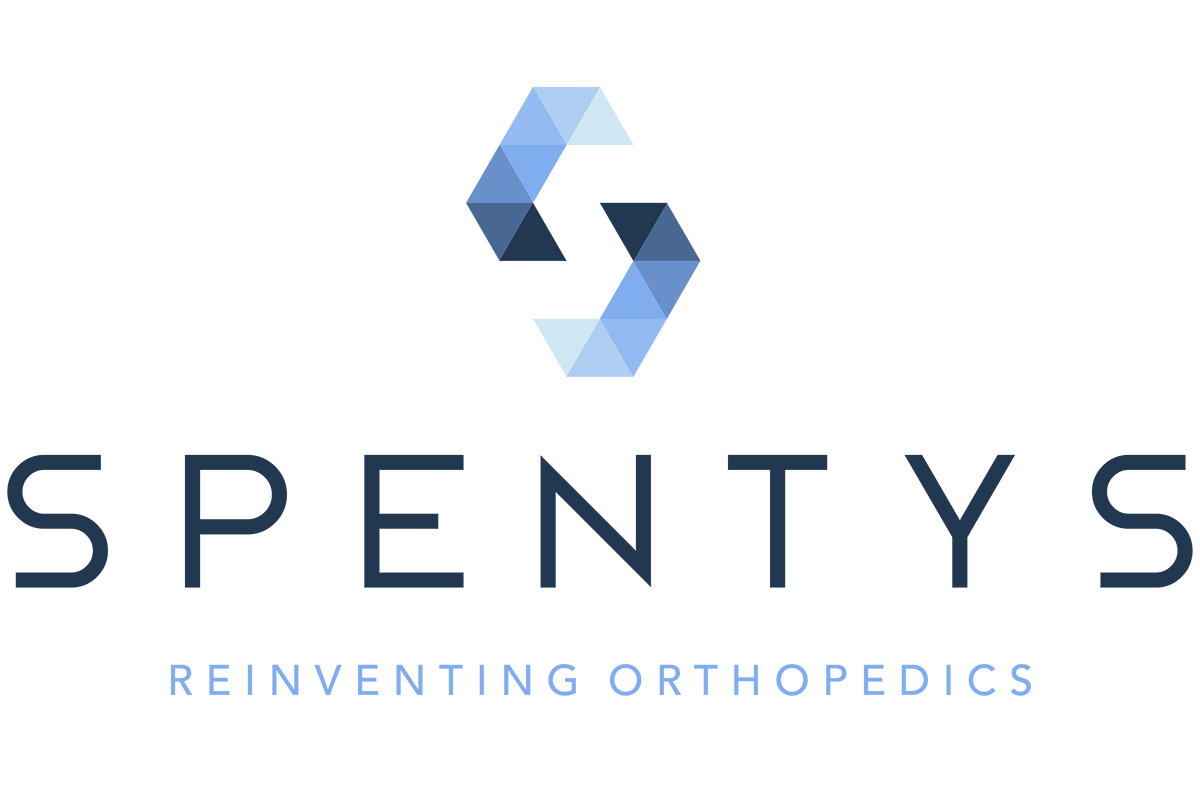 COVID-19 Testimonial Series | Spentys

High-quality 3D scanning, modelling, and printing solutions for healthcare providers
The following article is part of BioAlps' testimonial series and was written by Mr Loïc Sottas, Switzerland Country Manager at Spentys. Our series aims to provide a platform for the different life sciences actors from western Switzerland, who are active in finding and developing solutions to fight against the new coronavirus, to share their experience. 
Presentation of Spentys' COVID-19 related activities
Spentys offers a complete, efficient, and clinically validated 3D scanning, modelling, and printing solution that enables healthcare providers to create high-quality, personalised orthoses faster and at lower costs. During the COVID-19 pandemic hospitals postponed all non-life-threatening surgeries, and thus most orthopaedic interventions were delayed. Furthermore, all independent orthopaedic shops had to close down for an indefinite time. As our customers and partners were highly impacted by the pandemic, we decided to use our skills, our knowledge and our 3D printers to produce personal protective equipment and other devices to help hospitals and clinics in their fight against COVID-19. We were quick to react and in a matter of days. Spentys (Belgium and Switzerland) designed and manufactured for hospitals (and other companies) touch-free door openers, face-shield masks, adaptors, connectors for respirators and many other essential devices. We produced more than 500 parts for each device.
Initially, the goal was to support hospitals in the neighbourhood meet their urgent equipment needs by providing them with medical-validated 3D printing solutions as their traditional supply systems were not delivering. It didn't take more than a week before we had to double our printing capacity to meet the demand of our partners.
Almost overnight there were no more orders on our platform. All orthopaedic technicians and in hospital orthopaedic departments were closed or worked at less than 5% of their normal capacity. Despite this drop in sales we didn't sit still. In less than a week Spentys transformed into a temporary personal protection and emergency medical equipment manufacturing unit that was serving multiple hospitals across Europe.
Exogenous impact of COVID-19 on the startup
COVID-19 situation has positively impacted Spentys visibility. COVID-19 was a big opportunity in terms of brand visibility. We started distributing content related to the pandemic. Actively guiding companies in opening up safely and constantly providing updates on our production facility. With this 'gorilla-style' strategy we gained a lot of followers on LinkedIn, some of our posts even went viral. Hospitals across Europe saw how we helped other hospitals fight COVID-19 by leveraging the flexibility of 3D printing. These can help us to open doors in certain hospitals.
Moreover, we developed new processes that allows our organisation to be flexible if a new crisis would occur. Besides, we are actively training our partners to print these devices at their own facilities at their own pace. Furthermore, all our departments (except production) put in place new processes that allows everybody to work productively from home. Also our production facility is semi-automated and can be controlled from the cloud.
Endogenous impact of COVID-19 on the startup
All of our employees showed great flexibility as their functions and roles shifted on a very short notice. Everybody helped where they could: post-processing orders, delivering in the nearby hospitals and assisting our partners in a safe reopening of their workshop. Everybody worked together: CEO, managers or interns, it didn't matter what your original position was at the company, we were all working together for the same goal. The R&D, production and IT departments were reinforced with new employees from the sales and marketing departments so that we could quickly increase our output and develop new products faster.
We are already moving back to our original services, and orders are already topping our pre-corona heights. However, we have learned a lot of new best practices that will never leave our organisation. We understand now more than ever how important it is for our business that all our employees are involved with production and R&D. At the same time, we want our employees from IT and R&D to remain a close to the end user. Furthermore, we have introduced new processes that lay great importance in the hygiene of our processes.
Cantonal and/or Federal support measures | Spentys' feedback
Regarding the financial support of the state, unfortunately, Spentys in Switzerland was not eligible for federal or cantonal support as Spentys in Switzerland is a Swiss branch of the headquarter in Belgium. We had to adapt and find other kind of activities and revenues. However, our sales employees in Switzerland could receive the unemployment support linked to the decrease of the activity. These supports were very useful, fast and easy to get. Indeed, as we are in a fast-moving society, having the possibility to get financial support is crucial to go through the economic crisis.