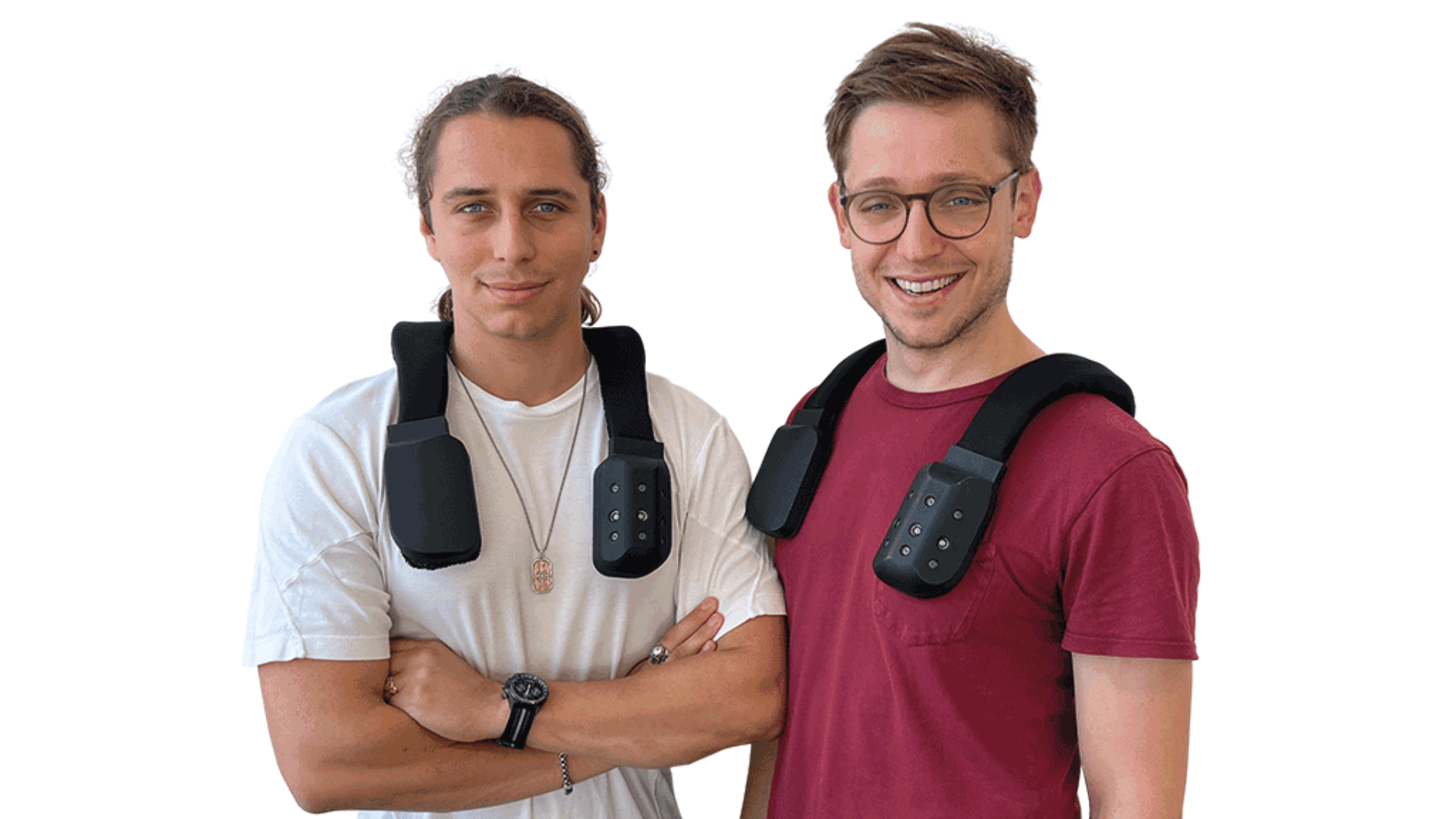 An intelligent harness to facilitate the mobility of blind people

The startup Biped created a harness equipped with 3D cameras that beeps when there is a risk of hitting an obstacle. It comes as a complement to the white cane or the guide dog.
A team of engineers based in Epalinges (VD) has designed, in partnership with the Jules-Gonin Ophthalmic Hospital in Lausanne, an intelligent harness that will facilitate the mobility of blind and visually impaired people. Day and night, the 900-gram device with integrated 3D cameras beeps as soon as there is a direct obstacle.
"It identifies holes or dangers above the torso, which the white cane cannot detect," explains Maël Fabien, designer of Biped and head of the start-up of the same name. The Vaud solution does not aim to replace the white cane or the guide dog, but is "a complement", says the 26-year-old former EPFL doctoral student.
Anti-collision beep
As for cars during parking maneuvers, when an obstacle is identified, the user is warned by beeps whose frequency increases as the danger gets closer. "The sound is higher pitched if the obstacle is at head level, lower pitched if it is at ground level. Biped generates a warning only if there is a risk of collision on the trajectory of the object", underlines its designer.
According to Fatima Anaflous, low vision expert at the Lausanne Ophthalmic Hospital, "Biped has a real potential to become an all-in-one device". The shoulder harness is equipped with a GPS. It not only tells you where not to go, but also indicates which way to go. A welcome aid. "When Biped doesn't generate sounds, I feel safe," says a blind user. No beep, no problem.
Tested in Lausanne, Zurich, USA
Since 2021, some 250 blind and visually impaired people and low vision experts participated in tests in Lausanne, Zurich, Paris, London and California. Biped devices have already been sold in Switzerland, France, England and the Netherlands. A first fundraising has generated 850'000 CHF. The second one aims at 1.3 million CHF to accompany the marketing phase. With the American market in sight from 2024.
Discussions with the Swiss Disability Insurance (AI)
The harness is free for the first 30 days. After that, the people concerned have the choice between a referral or a monthly subscription of 129 francs. According to the Vaud-based start-up, which has five employees, contacts are underway so that its solution based on artificial intelligence can be covered by the disability insurance (AI). In Switzerland, the supply of guide dogs is lower than the demand, so the Biped co-pilot has come at the right time. It could also be of interest to 270 million visually impaired people in the world.
Biped joined the Digital Health Hub in Biopôle and went through its Vanguard Accelerator Program. It became in July 2022 the 7th awardee of the Biopôle Startup Fund.