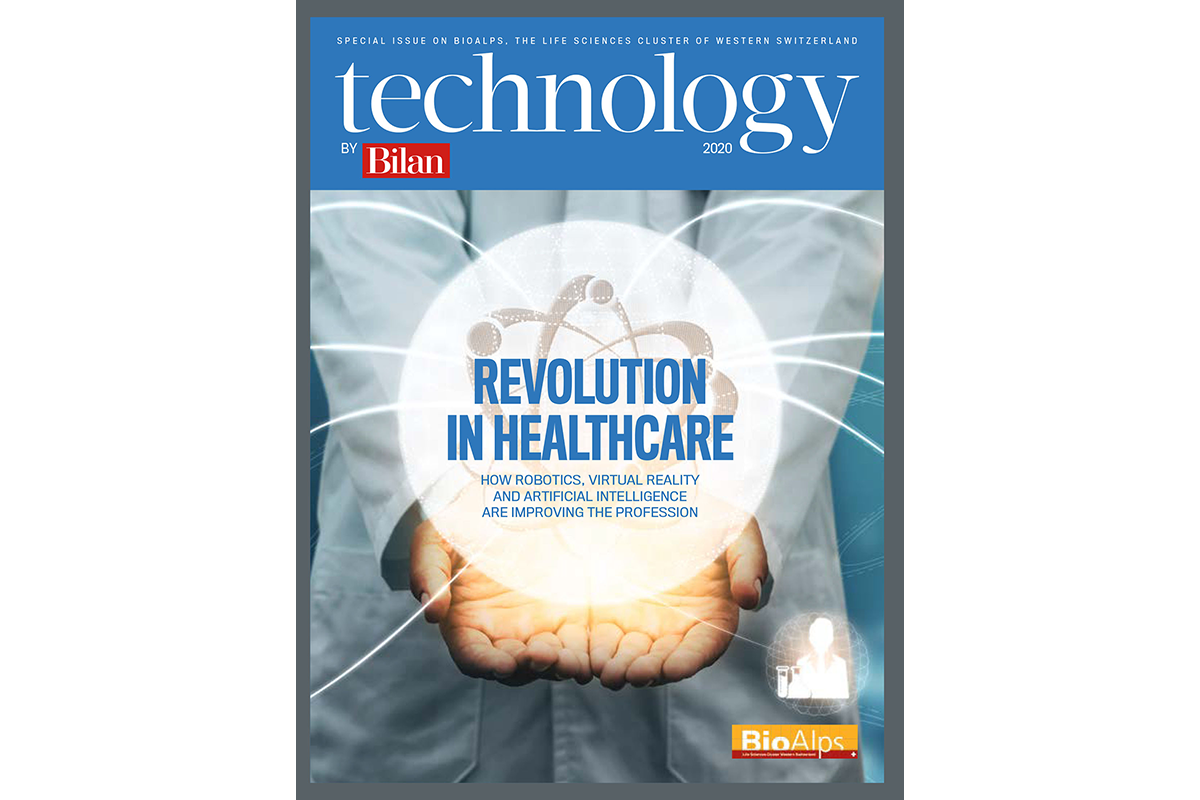 Revolution in Healthcare | How robotics, virtual reality and artificial intelligence are improving the profession
Bilan, in partnership with BioAlps, publishes every two years the Technology by Bilan supplement.
This year's edition, published on 28 October, focuses on technologies which are improving the healthcare profession and more specifically nursing.
Discover articles from key life sciences experts from academia, industry, media, public institutions active in medtech, biotech, pharma, bioinformatics, digital health based in Western Switzerland.