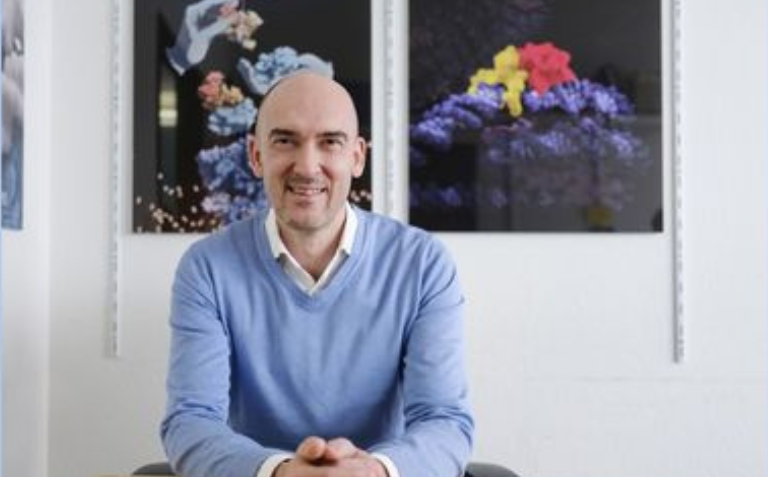 Cancer Research: ISREC Foundation and EPFL announce the creation of the Paternot Chair

The chair will be held by Professor Nicolas Thomä. The ISREC Foundation is contributing to the funding of the Chair with a donation of CHF 7.5 million.
The Chair is named in memory of Yves Paternot, a tireless patron of the arts and President of the ISREC Foundation who passed away in 2016, and whose work in accelerating progress in translational oncology will continue.
True to its mission of actively helping to bridge the gap between basic research and clinical studies in the fight against all forms of cancer, the ISREC Foundation has joined forces with EPFL's Faculty of Life Sciences to create a new interdisciplinary chair in cancer research, which will bring new technologies and innovative approaches to existing groups within EPFL at the forefront of therapeutic innovation.
The ISREC Foundation will contribute to the funding of the Chair through a donation of CHF 7.5 million spread over six academic years. The Chair has been awarded to Professor Nicolas H. Thomä, who was recently appointed full professor in the EPFL's Faculty of Life Sciences. Professor Thomä comes from the Friedrich Miescher Institute for Biomedical Research in Basel where, since 2006, he has led a world-class team of researchers in structural and chemical biology. In September 2023, Professor Thomä began his research at EPFL in Lausanne.
A German national, Nicolas Thomä is a chemical biologist and an expert in X-ray crystallography and cryoelectron microscopy, cutting-edge technologies that he uses to study the large protein assemblies involved in human disease states. Over the course of his career, Prof. Thomä has made a series of groundbreaking discoveries about the molecular structures and interactions important for the targeted degradation of pathological proteins. His work is paving the way for new concepts in cancer drug development.
For this groundbreaking research, Prof. Thomä was awarded the Otto Naegeli Prize in 2022, one of the most prestigious awards for medical research in Switzerland. He is also one of the few researchers to have received three consecutive grants from the European Research Council (in 2010, 2015 and 2020).
Nicolas Thomä obtained his doctorate at the University of Cambridge (UK), before working as a postdoctoral fellow with Roger Goody (Max Planck Institute of Molecular Physiology, Germany), focusing on protein-ligand interactions. In 2001, he joined Nikola Pavletich's laboratory (Memorial Sloan Kettering Cancer Center, New York, USA) to complete his training in X-ray crystallography, before setting up his own laboratory at the Friedrich Miescher Institute in 2006.
A long tradition of philanthropic support
The ISREC Foundation has a long tradition of supporting translational research in French-speaking Switzerland. In addition to the creation at EPFL of the Chairs in Translational Oncology held by Prof. Oliver Hantschel (2012-2017) and Prof. Elisa Oricchio (2015-2020), and the Chairs in Oncology currently held by Prof. Mikael Pittet and Prof. Denis Migliorini at the University of Geneva, the Foundation built the AGORA building, which brings together some 300 researchers and 30 teams specialising in medical and clinical research. Doctors, biologists, geneticists, immunologists, bioinformaticians and bioengineers all work under one roof to meet the many challenges posed by cancer, a disease whose impact is constantly growing in our ageing society.
Today, the ISREC Foundation is continuing its work to bring together the scientific centres of the Lake Geneva region and to support the next generation of doctors and the training of scientists and clinicians capable of simultaneously conducting original research and making a personal commitment to clinical practice in the service of patients. It particularly supports the application of new technologies (such as artificial intelligence and digital data analysis) to the early diagnosis of cancer and innovative oncology therapies.
The ISREC Foundation is proud, through its decisive support for this new EPFL Chair, to be making a very tangible contribution to achieving its objectives. It looks forward to the medical advances that will result from the research carried out by Prof. Thomä's teams, and to continuing the pioneering work of which Yves Paternot was one of the most ardent contributors.
Source: Press Release
📸 Professeur Nicolas Thomä