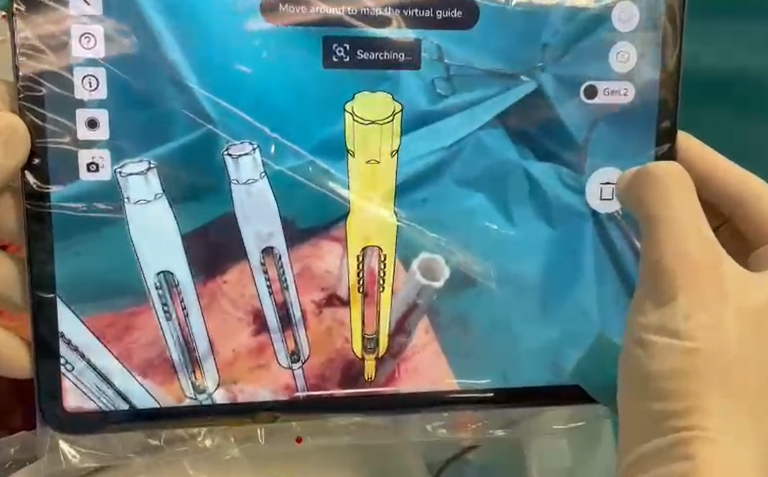 Neo Medical raises $20 million for its AR technology for spine surgery

Swisscom Ventures is the lead investor in this round.
The Vaud-based company will use the new funds to accelerate the commercial deployment of its artificial intelligence-supported augmented reality platform for spinal surgery. With a focus on the US market.
Called Advise, the technology "provides surgeons with real-time intraoperative augmented reality (AR) visibility for the first time, enabling personalised spine surgery treatments for each patient being operated on," said Vincent Lefauconnier, CEO of Neo Medical.
A solution that complements Neo Medical's optimised instrument platform, creating an integrated technology ecosystem: implants, smart instruments, software, and augmented reality technologies work together.
"Our technologies are designed to improve all facets of surgery, from de-cluttering operating theaters to reducing time spent in surgery, to improving patient outcomes, as well as reducing costs and the environmental footprint," adds Neo Medical's CEO.