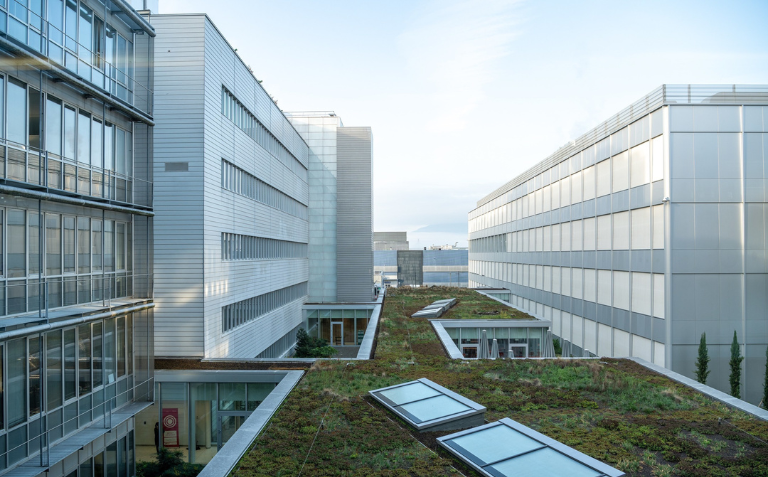 Firmenich inaugurates its new campus in Geneva

The 225,000 m2 site, located in the towns of Satigny and La Plaine, has a largely automated production capacity of 61,000 tonnes per year. It is the largest of the group's global operations and one of the most technologically advanced.
"This investment of nearly CHF 200 million is the most important one Firmenich has ever made on a single site," revealed Patrick Firmenich, Chairman of the Group. "This site significantly raises the bar of excellence within our industry, and we are proud to be setting a new global benchmark in Geneva, the heart of the global fragrance and taste industry. This site integrates leading-edge technologies, nurtures innovation and seeks to push the boundaries of scientific research. With this unique industrial project, we are strengthening our center of excellence in Geneva for our long-term growth."
Firmenich Geneva includes: three technologically advanced production plants with adjacent lab capabilities for Perfumery, Taste & Beyond and Ingredients creation; a logistics hub and automated warehouse; an R&D biotech pilot plant; and a pavilion for work and social gatherings where people can also enjoy meals.
"This expansion has created activities that did not exist before. Other facilities and skills were located at the La Jonction site, but those we have on this new campus are by far the most sophisticated," says Gilbert Ghostine, the group's managing director.
Firmenich allocates nearly 400 million francs a year to research and development. "The strength of our creations and services enables us to gain market share," emphasises Mr Ghostine.
Although deeply rooted in Geneva, Firmenich notes the deteriorating framework conditions. "We operate in a competitive sector where the standards of digitalisation and sustainability have changed. They imply anticipating and reinventing ourselves."
The announcement of the DSM takeover still raised a few questions, which the CEO bounced off. "This is a long-term commitment, with considerable governance and presence in Switzerland. Our shareholders continue to own 34.5% of the shares."
Founded in 1895, Firmenich has 1,450 employees in Geneva and over 11,000 worldwide.
Source: AWP and Press Release