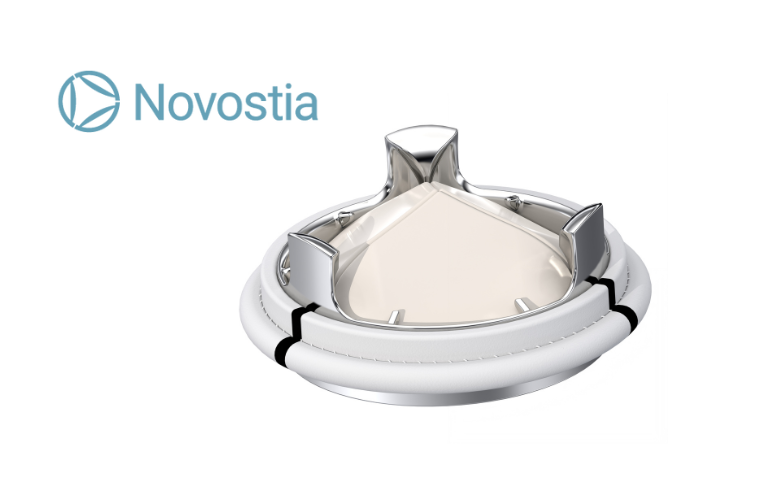 Novostia raises € 2.5 Million

Novostia SA is a clinical stage company developing a breakthrough artificial heart valve.
Founded in April 2017, in Neuchâtel, Novostia announced it has just raised an additional 2.5 million euros. The total funds raised since its foundation amount to just over 15 million included public subsidies from the European Union and the Canton of Vaud. The Series A round that enabled the launch of First-in-Human (FIH) has just been closed. Series B will be opened this summer, after re-evaluation of the company.
This Series B will be used to complete the Pilot Study and launch in its wake the Pivotal Study which will enrol around 60 patients for the former and 500 for the latter. These studies will enable Novostia to obtain the necessary approvals (CE mark and Pre-Market Approval) to enter the market.
Investors interested in taking an equity stake in or providing a convertible loan to Novostia are welcome. The Series B will certainly be broken down into two tranches, 1 and 2, for total amounts of 10 and 30 million euros, respectively.
Novostia aims at improving the quality of life of people suffering from heart valve disease, especially children and young patients, providing them with a unique, durable, anticoagulant-free and silent heart valve prosthesis.
The implant is composed of three polymer flaps mounted on a titanium ring. The innovation is related to the use of a new material as well as a special design that design that makes the valve close smoothly and smoothly and silently. It avoids the blood and avoid causing hemolysis.
Source: Press Release