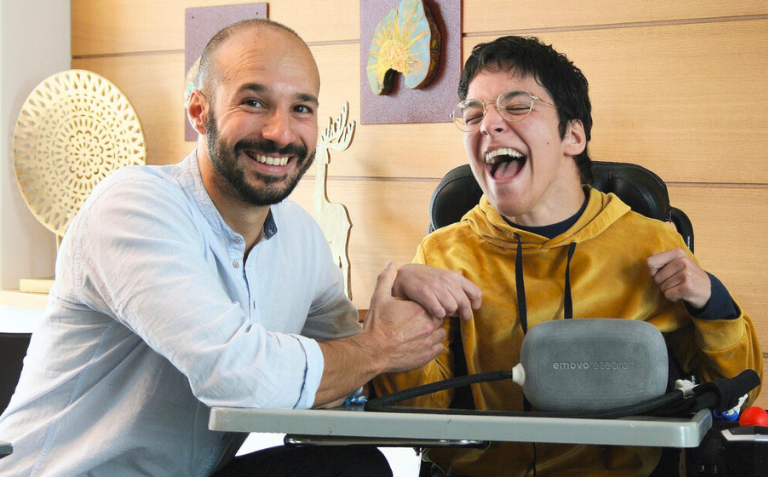 Emovo Care receives a CHF 100'000 FIT loan

The FIT (Fondation pour l'Innovation Technologique) in Canton of Vaud supports Emovo Care with a FIT Tech Seed loans of CHF 100'000
Emovo Care isL spin-off. The start-up is at the forefront of medical technology with its innovative hand exoskeleton tailored for patients suffering from neurological or orthopaedic injuries. This groundbreaking device will seamlessly integrate therapy into daily life, offering quantified metrics and intuitive non-invasive controls such as brain-based control. With two patents safeguarding its design, the exoskeleton boasts strong closing and opening forces and unparalleled portability.
Coupled with a companion app, Emovo Care's product will be the first device that can treat and measure, which means patients can do therapy while pursuing their daily life.
With the CHF 100'000 Tech Seed loan from FIT, Emovo Care has two objectives: to validate its device on the market and establish proof-of-concept sales streams. In particular, the startup aims at obtaining the CE mark and producing the first paid pilots by the end of 2023.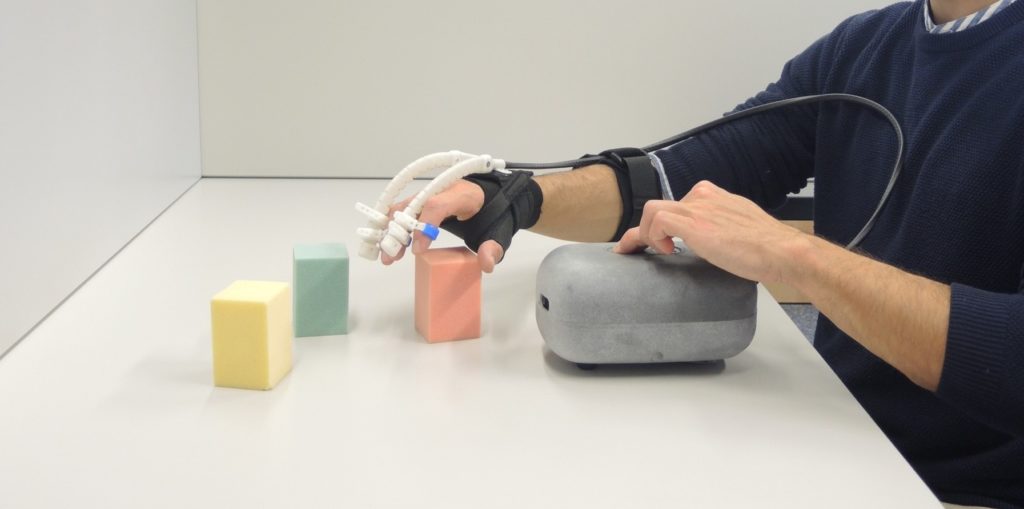 Source: Press Release
📸 Luca Randazzo, CEO and Founder of Emovo Care, with a patient. And the device in its clinical version. ©FIT