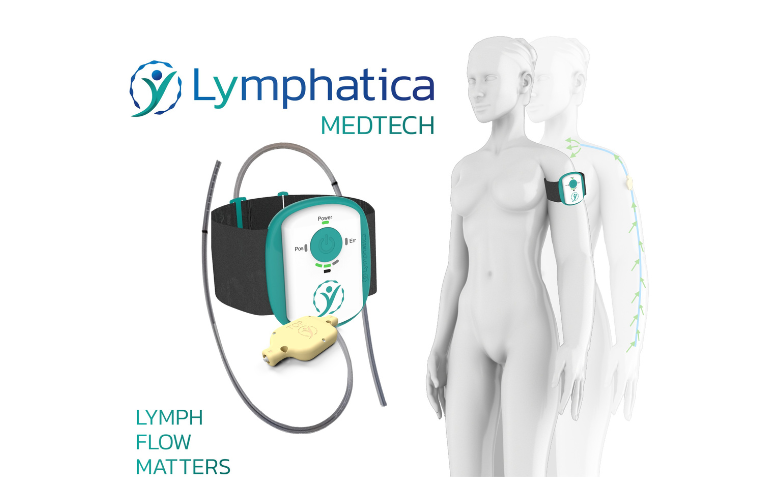 CHF 400'000 for Lymphatica

The FIT (Fondation pour l'Innovation Technologique) gives a Tech Growth loans of CHF 400'000 to the EPFL spin-off, allowing her to further develop its implant for lymphedema therapy and hire new team members.
Lymphatica Medtech has invented a revolutionary system to treat lymphedema, a problem affecting millions of people worldwide. Lymphedema causes swollen limbs, pain and infection in people who have undergone cancer treatment. Thanks to this small implant, these symptoms can be effectively treated. It works like a pump to remove excess lymphatic fluid and does so automatically. This means that patients will no longer need massages or bandages.
The device is easy to install under the skin and is controlled by a small wearable device, with no electronics or battery inside the implant. No need for frequent medical visits, as the implant works continuously to help lymphedema sufferers feel better.
After having recently obtained positive clinical results in their first human trial, in the upcoming months Lymphatica will accelerate the production, verification, and validation of its product, thanks to the CHF 400'000 FIT Tech Growth loan. After ensuring the technical feasibility, the implant will be used in the pivotal clinical trial starting in 2024.
Lymphatica Medtech is a spin-off EPFL and CHUV in the canton of Vaud.
Source: Press release