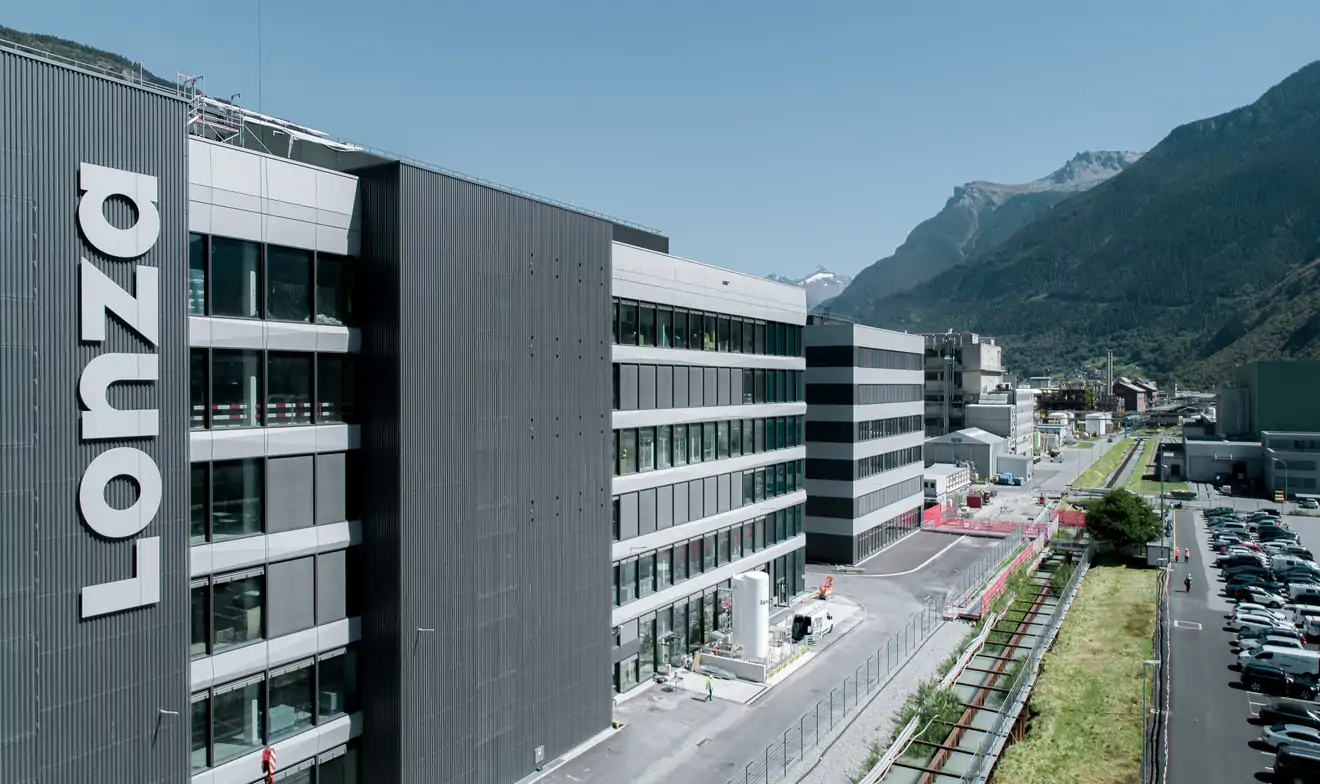 Lonza invested CHF 1 billion in Visp in 2022

The biopharmaceutical company employs 5,000 people in Valais, and also announced a 15% sales growth in 2022, representing a total of CHF 6.2 billion
Lonza has invested one billion francs in Visp (VS) and half a billion in Stein (AG) in 2022, according to the chairman of the group's board of directors, Albert Baehni. Some 500 new jobs have been created in Valais, he added. In the last ten years, the company has doubled the number of employees in Visp to 5,000. This might be the largest biopharmaceutical production in Europe, he said.
Lonza pays more than CHF 400 million in salaries to Visp and more than CHF 100 million to local companies each year, the group chairman said.
The company also employs 250 apprentices at its Visp site. "There is probably no other Swiss company that invests as much and creates as many jobs as Lonza," he says.
The order from the US biotech company Moderna for the active ingredient in its coronavirus vaccine has put the Swiss group in the spotlight and helped it attract talent from all over the world, says the manager. "For a young biochemist or a young biologist, Lonza is very attractive."
Excellent financial results
Lonza has reported sales of CHF 6.2 billion, sales growth of 15.0% AER2 (15.1%1 CER), and CHF 2.0 billion CORE EBITDA, resulting in a margin of 32.1%. These robust financial results are driven by strong underlying business performance and a COVID-related sales peak in 2022 which enhanced both sales and margin.
Lonza continued its accelerated investment program to support future growth, with CAPEX at CHF 1.9 billion (30% of sales). New CAPEX projects announced in 2022 included a ~CHF 500 million investment in a large-scale, commercial drug product facility in Stein (CH).
In 2022, Lonza continued to extend its broad and balanced portfolio of CDMO customer contracts, with approximately 115 new customers and approximately 375 new clinical and commercial programs. Lonza now serves more than 790 CDMO customers.
Moderna for instance plans to use Lonza's production plant to produce a RNA vaccine against the Respiratory Syncytial Virus (RSV), which causes bronchiolitis, in the elderly.
Source: RTS | Press release