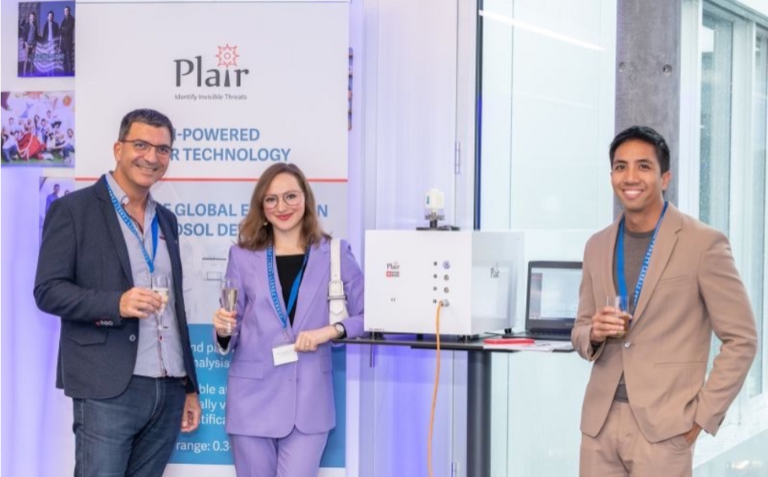 Three new projects financed in Geneva by the FIF

Plair, Endotelix and Dr Beat Walpoth received funding from the Fongit Innovation Fund (FIF).
Plair SA: Growth loan of 300'000 CHF
This spin-off from the University of Geneva specializes in the development, manufacturing and marketing of professional systems for preventive environmental monitoring, using a proprietary state-of-the-art technology that forms the basis of its smart sensors. These sensors provide continuous high quality environmental measurements, regardless of the weather conditions.
weather conditions.
Plair SA was founded by two doctors in physics from the University of Geneva, experts in aerosol measurements and fluorescence spectroscopy. They have developed a new and innovative method to continuously analyze airborne particles in real time. The detection capabilities of their devices cover a wide range, including the identification of allergens such as pollen, fungi, air pollution, bacteria and aerosols of viruses, among others.
Endotelix Diagnostics Sàrl: CHF 100,000 seed financing granted to
This medtech start-up is also a spin-off of the University of Geneva. Endotelix is dedicated to the provision of sensitive and reliable solutions for antiphospholipid antibody syndrome (APAS), including including diagnostic tests and therapies. APS is the leading cause of stroke and heart attack. strokes and heart attacks in young people, blood clots in deep veins and pregnancy loss.
Dr. Beat Walpoth: CHF 50'000 grant
Dr. Beat Walpoth of the University of Geneva has been awarded a grant of 50,000 Swiss francs for his pioneering research into the development of new coatings for cardiovascular devices. With more than 40 years of experience in cardiovascular surgery and research, Dr. Walpoth is a recognized expert in the field, with a particular focus on medical devices, biomaterials, tissue engineering and regenerative medicine.
The FONGIT Innovation Fund (FIF)
Born in February 2021, the FIF is a financing tool resulting from the collaboration between FONGIT and the State of Geneva. This fund aims to accelerate the growth of Geneva-based projects. Next call for project is 1 April 2023!