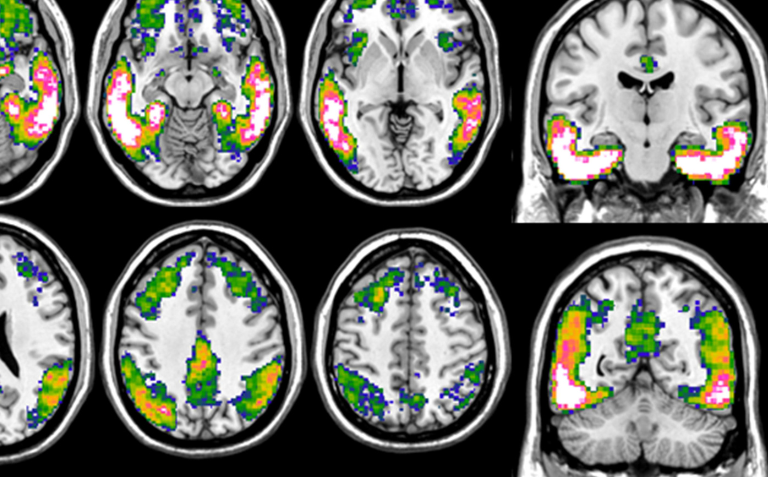 A tool for predicting the future of Alzheimer's patients

A team from the University and the HUG has determined which imaging technique is best for early detection of the degenerative disease.
A recent imaging technique, PET tau, is capable of predicting cognitive decline in Alzheimer's patients, and therefore of treating them better – early diagnosis, before the brain is too badly damaged, is indeed essential. This discovery was made by a team of researchers from the University of Geneva and the University Hospitals of Geneva, the two institutions announced on Wednesday.
Alzheimer's disease, which leads to progressive loss of memory and autonomy, is characterized in particular by the accumulation of the protein tau in the brain. The presence or absence of this protein is the main determinant of the stability or deterioration of the patient's condition. Until now, visualizing this element has been a complex task, not least because of its low concentration. Scientists in Geneva have now determined that the famous PET tau is the best imaging technique for isolating this protein, and thus "predicting the speed of cognitive decline, even without marked symptoms at the outset", sums up doctoral student Cecilia Boccalini.
Valentina Garibotto, Head of the Department of Nuclear Medicine and Molecular Imaging at the HUG, believes that "this breakthrough is crucial for better management of Alzheimer's disease. (…) New treatments targeting the tau protein look promising. By managing to detect the disease as early as possible, we really hope to be able to make a difference in the future for the quality of life of sufferers."
These results were published in Alzheimer's & Dementia: The Journal of the Alzheimer's Association. 
Source: HUG