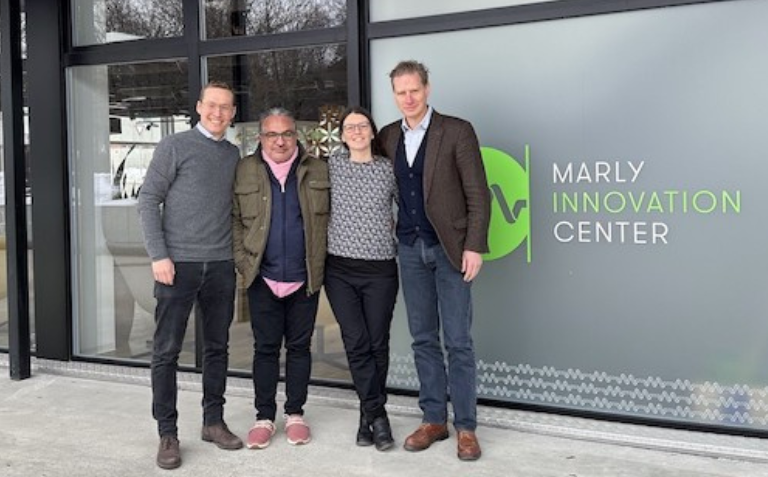 Impossible Materials raises CHF 3,4 Million

Suspected of causing cancer, titanium dioxide, a white colouring agent, has been banned from food in Switzerland and Europe since last year. Impossible Materials, a spin-off from the University of Fribourg, has just raised CHF 3.4 million to develop a cellulose-based alternative.
The round, which was led by Mission Possible Capital, was supported by Big Idea Ventures and several other VC investors, along with Swiss angel investors. It will be used to construct a pilot facility in Marly, Switzerland, expand the team, and work on market entry in food, cosmetics, and pharmaceuticals.
A spin-out from the University of Cambridge and University of Fribourg incorporated in Switzerland in 2022, Impossible Materials has "received unsolicited inbound interest [in its TiO2 alternative] from over 80 companies across various sectors," cofounder and CEO Lukas Schertel.
"We have ongoing partnerships in the food and food-related sectors. Initial testing of our material compared to TiO2 alternatives has shown that we can outperform them, and we forecast to be cost-competitive."
A cellulose based replacement
Cellulose is the main component of plants and is commercially available in sheets. The material is dissolved and then undergoes a special chemical treatment before being dried.
In addition to being 100% natural, this cellulose powder has another advantage, explains the director of the start-up: "Getting white in a preparation is not difficult. What is difficult is to achieve it with very thin layers, so very little material. We have found a solution. We can offer our customers a safer and cheaper material."
A market worth $16 billion a year
The stakes are so high that investors and cosmetics and pharmaceutical giants refuse to openly discuss their interests. The titanium dioxide market is worth $16 billion a year.
"I think there is a big market at the corporate level because we have to respond to consumer demands and also to the needs of regulation by the States. There is therefore a huge market for the substitution of cellulose for titanium dioxide," says Eric-Olivier Pallu, an expert from the European Commission.
A production line in Marly (FR)
In mid-March, the Fribourg-based start-up went to a major start-up fair in Paris to convince its first industrial clients.
"We are attracting a lot of interest. But there is still a lot to be done to establish mass production of the white pigment. We are therefore investing in a pilot production line", says Lukas Schertel, the managing director of the University of Fribourg company.
The pilot plant will be installed in Marly, near Freiburg, in the former Ilford premises. For 50 years, the company produced tons of photo paper, also made of cellulose.