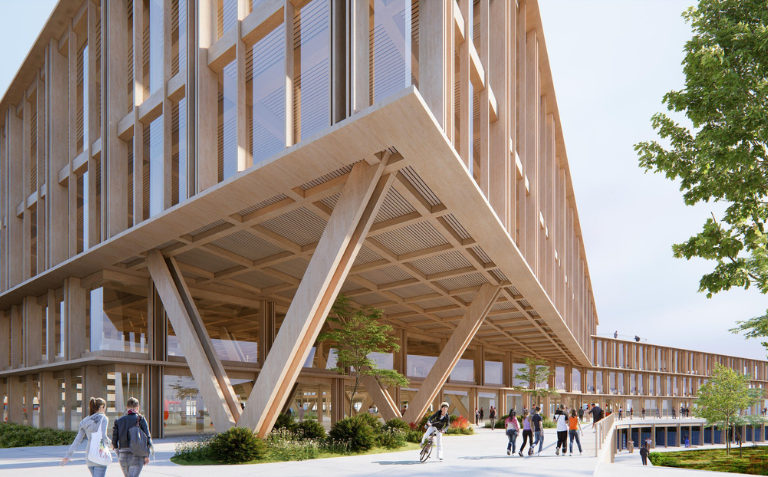 Ecotope, the new EPFL Innovation Park's project

EPFL Innovation Park is turning 30 this year and wants to expand. A new site, called Ecotope,  will bring together startups, researchers and outside companies. The Canton of Vaud is the project's main partner.
The EPFL Innovation Park is already home to over 150 startups and 30 large companies employing over 2,600 people. In view of the need for more space, along with the Park's appeal, the EPFL Innovation Park Foundation has teamed up with EPFL, the Canton of Vaud and the City of Ecublens to double the Park's surface area, currently 55,000 m², within the next ten years.
Ecotope is intended to be an ecosystem in its own right, where policymakers, researchers, investors, executives, entrepreneurs, students and citizens can come together for open dialogue and debate.
In the first phase of construction work for the new site, slated to begin in 2023, some 25,000 m² of offices, labs and collaborative spaces will be built by an architecture firm that was selected in early June through an RFP. Ecotope will be located just one kilometer away from Innovation Park, which is a key part of the project. A clean transportation system will also be put in place, with the support of the City of Ecublens, so that people can move easily between the two R&D hubs.