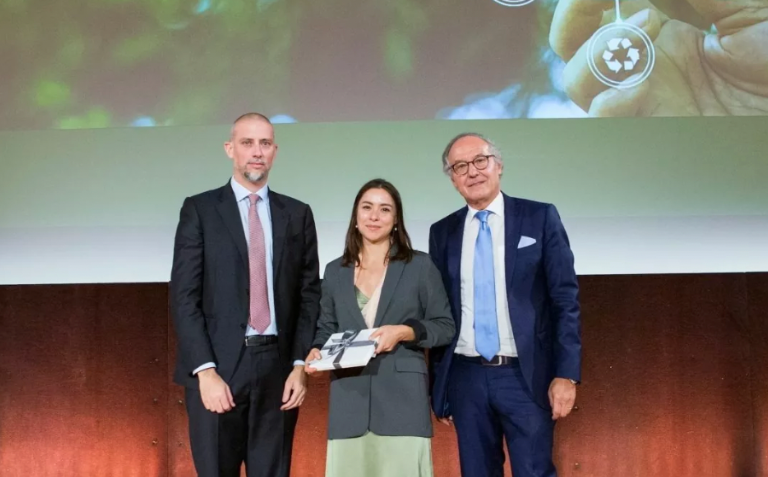 Mara Graziani receives the prestigious Latsis Prize

Mara Graziani, research assistant at the HES-SO Valais-Wallis, has been awarded the prestigious Latsis prize worth CHF 25,000, which rewards young researchers for promising scientific and technological contributions made in Switzerland.
Mara Graziani obtained her bachelor's degree from La Sapienza University in Rome; she then continued her studies with a master's degree at Cambridge University in the UK. Finally, she chose Switzerland, and more specifically the HES-SO Valais-Wallis and the University of Geneva, to complete her PhD. Today, she divides her time between Sierre, Geneva and Zurich, where she works as a researcher for IBM Research Europe. Her brilliant doctoral thesis on the interpretability of deep learning in the field of medical image analysis was widely acclaimed, and propelled her into the top 100 of French-speaking Switzerland. Mara Graziani's career is already very rich, and she is keen to encourage young people to take up computer science studies: "My message to young people is to work on innovation, especially innovation in the service of society, and to remain curious about what surrounds them", she explains.
Algorithms punctuate our lives, from cell phones and computers to the digitized services of public administrations, private companies and hospitals. While some algorithms have commercial aims and are veritable black boxes whose workings are not revealed to us, there are algorithms whose aim is, for example, to treat us better. This is what Mara Graziani focused on during her PhD. She knows that the medical profession will have to use IT to improve care and propose personalized medicine solutions, but not at any price. She therefore focused her work on the reliability, security and above all transparency of these algorithms, which may one day be able to detect diseases as well as the human eye and experience can.
In her doctoral thesis, Mara Graziani set out to make the deep learning models used for medical imaging more accessible to the medical community, for example by explaining the high-level patterns learned by the model in terms of clinical features. This analysis can be used to improve user confidence in clinical integration and generalization of models to new patient∙es data.
At the award ceremony, it was with emotion that she thanked her thesis supervisors, Henning Müller, Professor at HES-SO Valais-Wallis, Stéphane Marchand-Maillet, Professor at the University of Geneva and Vincent Andrearczyk, Scientific Assistant at HES-SO Valais-Wallis, for their invaluable technical contributions.
Source: HES-SO Valais Wallis