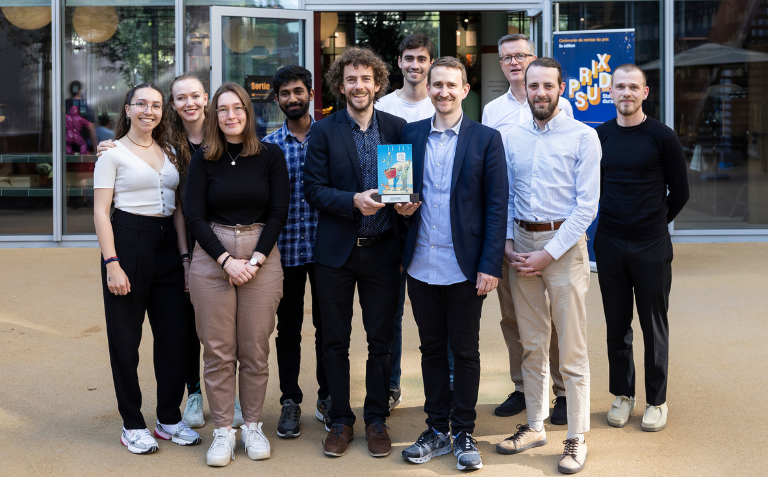 Bloom Renewables won the Prix Sud

Le Temps, and its main partner Romande Energie, announced the Sustainable Start-Up 2023 Prize
Bloom Biorenewables, a Fribourg based start-up, transforms plants (biomass) into energy and renewable materials with the goal to replace petroleum in perfumes, textiles and plastics. Its technology makes it possible to harness the potential of plant by-products such as straw or wood in a particularly effective way to manufacture a whole range of products, including perfumes, plastics and textiles. The materials developed by Bloom are derived from renewable carbon and designed to be recyclable and biodegradable at the end of their life, such as PBX, a new patented plastic that could soon replace PET in packaging. The Fribourg-based company aims to offer its high-quality sustainable products at very competitive prices.
"We have found a way of efficiently separating these components from biomass, thereby creating a sustainable alternative to petroleum-based carbon," explains Florent Héroguel, co-director with Rémy Buser of Bloom Biorenewables, the start-up that occupies the premises. These molecules are similar to their hydrocarbon cousins, which are flooding the world with everything from plastic packaging and PET bottles to perfumes and solvents. And they are set to replace them. They are protected by patents, and a seasoned sales team should enable Bloom to take off.
"Anything made from oil today will have to come from renewable sources like biomass tomorrow. So we need to transform our current processes and rapidly win market share from petroleum products," says Rémy Buser.
Founded in 2019, Bloom Biorenewables now employes 16 people. The company raised 3.9 million from investors in Japan, the United States and Germany. In March 2023, a new €10 million fund-raising was launched  to build a factory. Bloom imagines it will be located in Switzerland and hopes to be operational by 2025.
Source : Le Temps