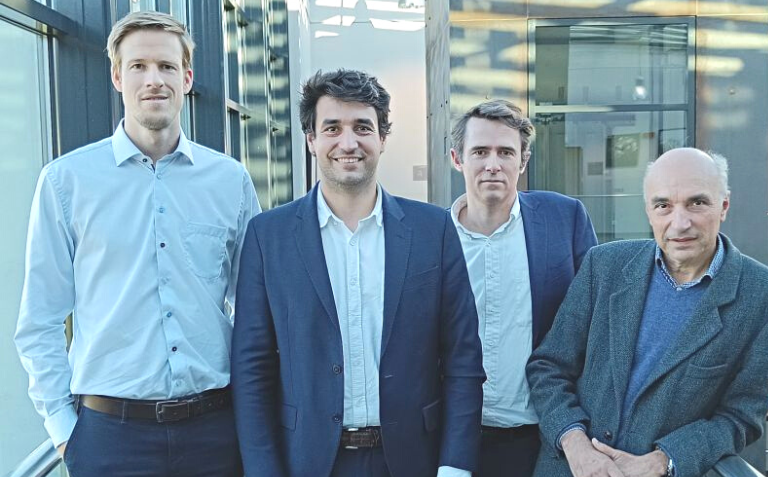 A CHF 1.5M seed-funding round for MPC Therapeutics to improve CAR-T cancer therapies

MPC Therapeutics (MPC Tx), is a Swiss biotechnology company based in Geneva, focusing on metabolism and cellular rejuvenation.
The company announced the closing of its CHF 1.5 million seed-funding round. Funds will serve to advance MPC Tx's proprietary small molecule towards clinical trials and open new therapeutic applications. The funding round was led by Plutus Investment Group LLP, a London-based family office, and received additional funding from business angels.
MPC Therapeutics was founded in 2018 to develop molecules able to modulate mitochondrial function and trigger cellular re-programming to fight cancer and degenerative diseases. Based on the pioneering work of Prof. Jean-Claude Martinou from Faculty of Science | University of Geneva, the company was able to screen, optimize & patent small molecule compounds which specifically inhibit the Mitochondrial Pyruvate Carrier (MPC).
Improving cell immunotherapies against cancer
The MPC Tx's lead program aims to improve the performance and durability of CAR-T cell therapy. Preparation of CAR-T cells in the presence of the MPC Therapeutics' compound have been shown in different preclinical cancer models to dramatically improve survival compared to standard CAR-T cells.
Raphaël Martinou, CEO and co-founder of MPC Therapeutics said: "CAR-T cell therapies give hope to patients that failed to respond to earlier cancer treatments, yet too often these patients still relapse one year after CAR-T cell therapy. Reprogramming T-cells by modulating their metabolism could really transform sub-optimal treatments into highly performing life-saving ones."
Clinical trial in 2024 and diversification in alopecia
The seed investment funding will enable MPC Tx to advance its T-cell therapy adjuvant programme into the clinic by 2024. In addition, as modulating mitochondrial function has been shown to promote stem cell proliferation, the team plans to position its proprietary molecules as novel clinical approaches for alopecia.
Mohammed Jamal, CEO and founder of Plutus Investment Group, said "Our investment into MPC Therapeutics enables us to expand our reach into life sciences. MPC Therapeutics have world-class expertise in mitochondrial biology and immunotherapy, they can quickly become a leading biotech in the rapidly-growing cell therapies markets."
About MPC Therapeutics
MPC Therapeutics was founded on the belief that mitochondria represent untapped therapeutic targets. It spun-off from Faculty of Science | University of Geneva in 2018, collaborated with researchers Mathias Wenes and Pedro Romero at University of Lausanne – UNIL and received support from Innosuisse , Fondation Eclosion, Venture Kick, MATWIN and Fongit.