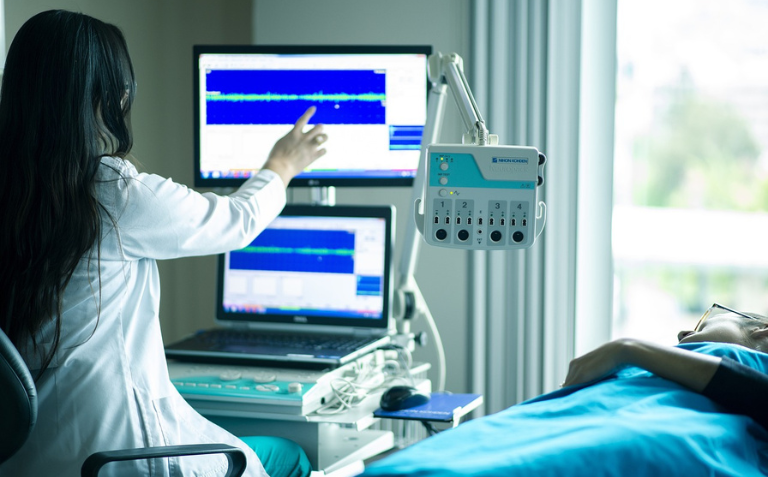 Le Temps – Medtechs still trapped in European reform on medical devices

Medical technology companies are still grappling with the new rules on healthcare devices and diagnostics, two years after they came into force. These changes are costly and time-consuming.
⚠️ This article was written by Etienne Meyer-Vacherand and was originally published in French in Le Temps. 
Two years on, the chaos caused by the change in European regulations on medical devices continues. In 2021, the European Union implemented new rules (voted in 2017) designed to improve the safety of medical tools and equipment available on the market. A year later, new standards for in vitro diagnostics were also introduced. Switzerland has thus revised its legislation in these two areas, following the lead of European regulations.
These measures had two main effects. The first was a drastic reduction in the number of notified bodies, the bodies responsible for ensuring that products comply with regulatory requirements. Secondly, large queues have formed, with companies having to recertify their existing equipment, in addition to innovations. For Swiss companies, the difficulties are even greater, since the breakdown of negotiations on the framework agreement means that Switzerland is now considered a third country in this field. According to the Swiss Medtech umbrella organization, the sector employs 67,500 people in the country.
Faced with these bottlenecks, last March the European Union decided to grant additional time for compliance. The transition period that should have ended on May 26, 2024 can now run until 2028. "This may certainly have brought a certain level of relief in view of the current economic climate, but the extension is subject to certain conditions and only concerns certain equipment," notes Magali Bischof, General Secretary of the BioAlps association. "This measure gives the impression of a lifeline, but there are a number of limits. Class 3 medical equipment has until 2027 to be certified, and class 2 until 2028. Furthermore, medical devices for which applications have already been submitted cannot be modified until they have been certified. In short, innovation is hampered and access to valuable medical devices is made more difficult", adds Frédérique Reeb-Landry, Director of Swiss Export, the French-speaking umbrella organization for exporting companies.
To avoid a shortage, the European Union has also decided to remove the end-of-sale date for equipment certified under the old control system and already on the market. A decision designed to prevent a shortage. But, SMEs and start-ups are still experiencing difficulties.
Certification bodies overwhelmed
Obtaining the invaluable "CE" mark that enables a product to be marketed throughout the European Union is taking much longer, and incurring additional costs. Despite the gradual increase in the number of approved notified bodies, the bottleneck to obtain certification continues. "We applied for recertification last October and we're in a waiting loop," explains Fabrice Chenaux, co-founder of Incipio Devices, based in Saint-Blaise (NE).
These delays also undermine the ability of medical technology companies to innovate, since products cannot be modified until they have been certified. "No changes, no range extensions are possible. We're going to have to stick with our technology from 2021 until certification," laments Fabrice Chenaux. The only consolation is that all European and Swiss players are on the same footing in this respect.
But Swiss companies also have to contend with the difficulties created by the end of the Mutual Recognition Agreement (MRA) in connection with the breakdown of negotiations on the Framework Agreement. "The EU requires that there be an office in possession of the regulatory and technical files for the device, with a regulatory specialist on its territory", explains Nicolas Durand. This requirement is financially unsustainable for small companies, who have to go through a third party, with the risk of "potential intellectual property leaks", he points out. For marketing, too, SMEs and start-ups must have a subsidiary or work with a European importer. These additional costs are difficult to estimate and vary from one situation to another, but Nicolas Durand estimates them at several tens of thousands of francs.
The American temptation
"The risk is that players will choose to relocate within the EU or to the USA. Today, some companies already have a foothold in Europe to gain access to the Horizon program", points out Magali Bischof. This was the choice made by Geneva-based start-up ABCDx in the face of all these difficulties. It has moved its activities to Spain, where it already had a subsidiary. "For the time being, our parent company remains in Switzerland, our shareholders are Swiss, but for the past two months our operations have left Switzerland. It's not just a question of regulations, it's a whole", confides Jean-Charles Sanchez, co-founder of the start-up. This move has enabled the spin-off from the University of Geneva and a Barcelona hospital, founded in 2014, to benefit from European funding that its Swiss location would not have enabled it to obtain. These funds will enable the company to continue developing a diagnostic tool for brain injuries such as stroke. The start-up obtained certification just before the rules were changed, enabling it to continue its clinical trials. "Initially, we wanted to obtain CE marking, and then go to the United States, but today the idea of going to the American market in parallel is gaining ground," admits Jean-Charles Sanchez.
While relations and trade with the EU have become more complicated, at the end of last year the Swiss Federal Council approved an MRA with Washington on good manufacturing practice for pharmaceutical products. For entrepreneurs, the FDA's regulatory requirements appear clearer and simpler. The old European regulations were easy to follow, like a recipe," compares Jeffrey Jump, President and CEO of Nyon-based MedAlliance. Today, the regulations leave room for interpretation, which is different in Poland, Germany and France." The company that designed a balloon to unblock arteries was acquired late last year by the US firm Cordis. From one European country to another, healthcare reimbursement policies are so different, why tackle such a segmented market?" he questions. Companies will prioritize approval in the United States and Japan.
Source: Le Temps