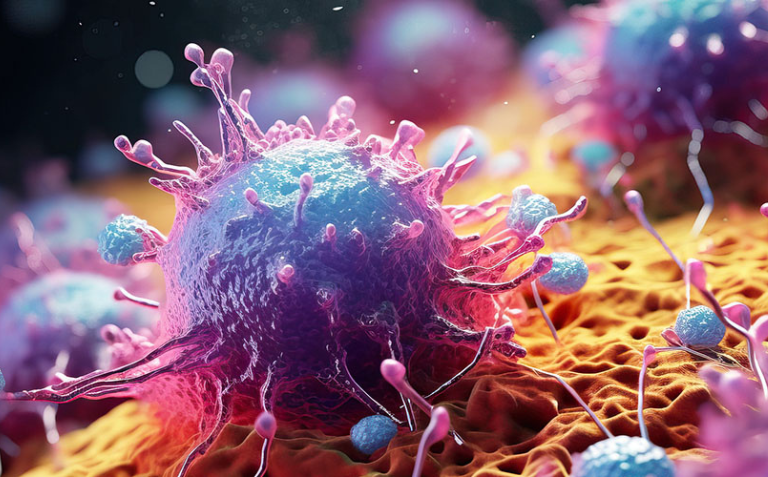 Swiss Cancer Center Léman found a way to boost artificial immune cells to fight cancer

A team of Swiss researchers has discovered a way of prolonging the efficacy of CAR-T cells in immunotherapy for the treatment of certain blood cancers.
CAR-T cells are T lymphocytes modified in the laboratory to specifically target cancer cells. However, their effectiveness rapidly diminishes in many patients. Researchers have identified a metabolic mechanism common to cancer cells and immune cells, involving the metabolisation of glutamine. By inhibiting this mechanism in CAR-T cells, they created CAR-T cells with enhanced immune memory, capable of fighting tumour cells for much longer.
Mice treated with these modified CAR-T cells showed promising results, with a significant reduction in cancer. In addition, the modified CAR-T cells had a tendency to transform into memory T lymphocytes, providing longer-lasting immune protection.
This discovery opens the way to new approaches for improving the efficacy of immunotherapies, particularly for patients with blood cancers. However, clinical trials will be needed to assess the safety and efficacy of this method.
This breakthrough, published in Nature, was made possible by the Swiss Cancer Center Léman. Laboratories from no fewer than four institutes on Lake Geneva have joined forces to bring this project to fruition: UNIL, CHUV, UNIGE and HUG. The alliance between these institutions encourages collaboration between groups, enabling synergies in complementary fields (tumour metabolism, onco-immunology, immune cell engineering).
Source: UNIGE PR