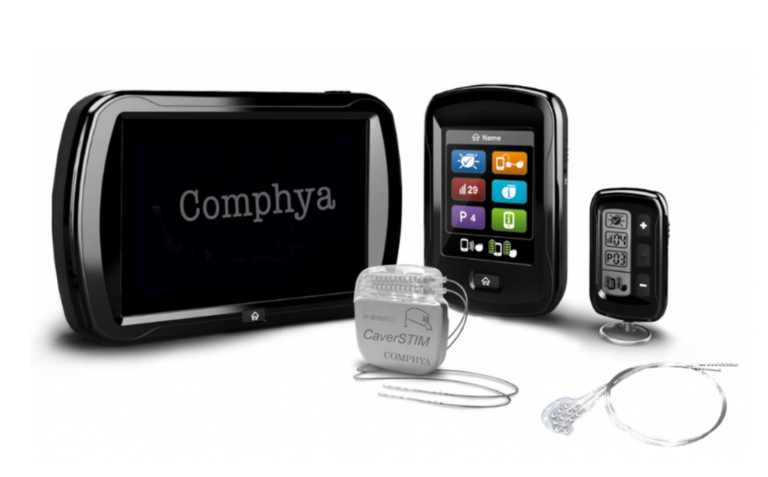 Comphya raises CHF 850 000 in a convertible loan

Comphya SA, developer of the first neuromodulator to treat erectile dysfunction (ED), announced the fundraising of CHF 850k in a convertible loan. This brings the total amount of funds raised to CHF 5.1 Mio.
The financial round included investment from existing shareholders and additional investors. Praxis Spinal Cord Institute, a non-profit organization, also committed to participate in this financing round. Praxis is an advocacy group which aim is to accelerate the translation of discoveries into improved treatments to benefit people living with spinal cord injuries (SCI). Praxis' support strengthens Comphya's mission to bring a better solution to SCI individuals and their partners.
The proceeds of this fundraise will secure the start of the pilot clinical trials in Q1 2023, a major milestone for Comphya. Indeed, clinical data from these pilot studies is critical to bring out the CaverSTIM system to benefit patients with ED. The pilot clinical trials will assess the safety and preliminary efficacy of the CaverSTIM device.
Rodrigo Fraga-Silva, CEO and co-founder of Comphya commented "We are pleased to execute on our clinical roadmap and start the clinical trials in Australia, Brazil, US and France. These trials will provide essential data for prostatectomy, spinal cord injury and general ED patients."
"My thanks to existing and new investors in Comphya, your contributions will help us to bring our unique solution to ED patients", stated Steven Swinson (Chairman of the Board).
About CaverSTIM
CaverSTIM is the first implantable neurostimulator to restore erectile function, focused on non-responders to oral drugs. CaverSTIM is a neurostimulator with electrodes to be implanted in the pelvic cavity, which will activate and restore the neuronal path for penile erection. The technology consists of transmitting by radiofrequency operating instructions to the implantable unit, using an external control unit. The system includes two paddle leads with 12 electrodes each (2×12) and connects to an Implanted Pulse Generator (IPG) to deliver electrical stimulation.  The IPG, placed subcutaneously in the lower abdomen, is wirelessly programmed using a Clinician Programmer Application to enable the appropriate sets of electrodes and program the stimulation pulse sequence. The patient can turn stimulation on/off, adjust the amplitude, or select pre-defined stimulation pulse sequences using a Patient Remote Control.  The IPG is periodically recharged using the external wireless Charger.
Source: Press Release