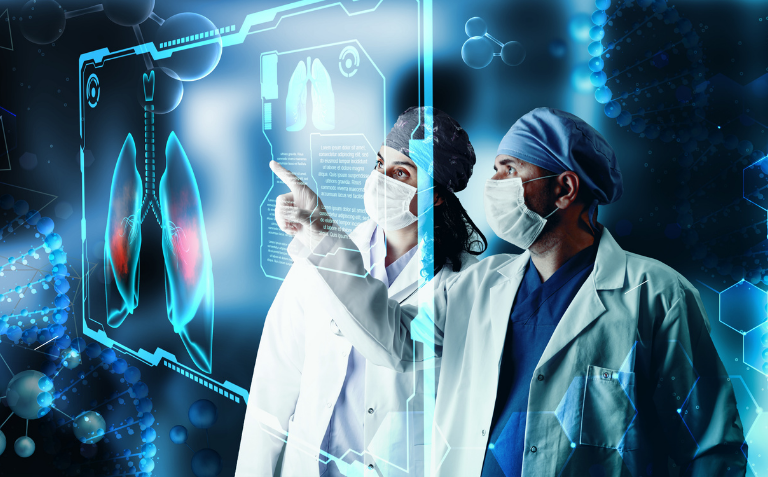 Switzerland is high on the financing of medical startups

Switzerland ranks fourth in Europe in terms of the number of deals behind Britain, Germany and France.
Last year, investments in startups reached CHF 2.78 billion, half the amount in 2020 according to a survey by EY Switzerland Venture capital. In terms of volume, Switzerland is the seventh-largest country in Europe. The number of funding rounds completed in 2021 on Swiss territory reached 623 transactions (+15% annualized), the fourth-highest level in Europe, the Swiss subsidiary of audit and advisory giant EY said Friday.
A "surprising result in some respects
For Dominique Foray, professor of innovation economics at EPFL, this performance reflects, among other things, Switzerland's ability to attract talent. But for this specialist, this result was not completely self-evident, he pointed out in a report on the RTS.
"It's a surprising result in some respects because we know that this is not the country where the venture capital/startup model has been best developed," he said. "But it's less surprising when you look at the sectors where the phenomenon is happening in Switzerland in particular."
A model less adapted to other fields
And if this form of financing is mainly used in the biomedical and pharmaceutical fields, Dominique Foray stresses that this does not mean that there is no innovation activity in other sectors.
"It means that the venture capital/startup model works less well for some other fields," he explained. "You have to have a little bit more of a complete view of the system with the idea that there are also things going on, important innovation activity, but that is not going to be reflected by these indicators."
Zurich is in 5th place among European cities
In this EY survey, the ranking of European cities puts Zurich in fifth place, based on 197 rounds of funding. London, Berlin, Paris and Barcelona top the list.
The number of funding rounds in Europe jumped by a quarter to almost 8,400, with volumes more than doubling (+141%) to CHF 89.5 billion, according to the findings of the 2021 Startup Barometer.
Zug-based Quercis Pharma attracted the most funds, raising CHF 132 million.
The Lausanne-based specialist in new therapies Mindmaze raised CHF 120 million, while the Basel-based biopharma Bottmingen BS obtained almost CHF 105 million.
EY also noted the fundraising of Zurich-based oncology company Numab (over CHF 92 million) and Basel-based Bright Peak Therapeutics (over CHF 90 million), which is active in cytokine therapies.
RTS/ATS