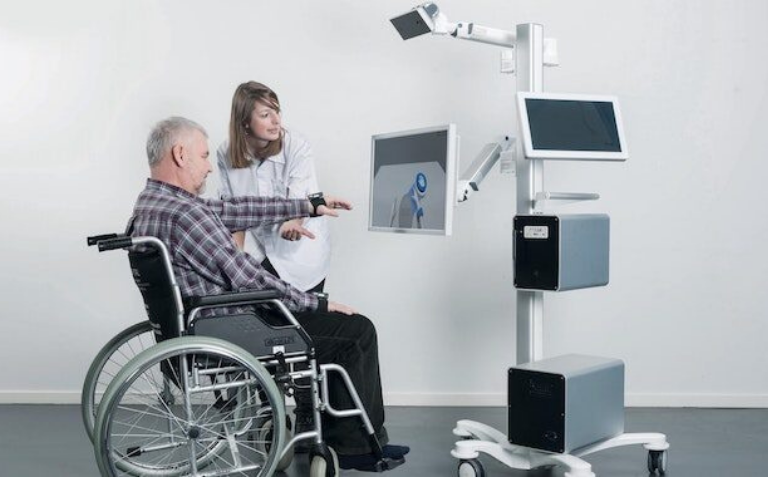 MindMaze secures a $105 million financing round

After a banner-year, the Lausanne-based company MindMaze secures $105 Million Financing, led by Concord Health Partners, and initiates American Hospital Association Partnership
MindMaze is a pioneer in the multibillion-dollar digital neurotherapeutics market and develops therapeutic solutions for a wide spectrum of neurological diseases.
The financing was led by Concord Health Partners ("Concord"), a US-based healthcare private equity firm focused on investing in and supporting healthcare companies with innovative technologies and solutions, AlbaCore Capital Group, one of Europe's leading specialist investors focusing on public and private markets, and London-based Hambro Perks, an investor with deep expertise in the sector. MindMaze will initiate a partnership with The American Hospital Association ("AHA"). The AHA represents nearly 90% of US hospitals, health systems and other health care organizations as well as 300,000 executives from health care organizations in the field.
MindMaze is ushering in a new era of medicine through novel tech-enabled protocolized software and hardware peripherals to address serious cognitive and movement deficits. The funding announcement underscores the Company's position as a pioneer in digital neurotherapeutics. The Company is poised to change the care paradigm for millions of patients and caregivers globally.
"This funding allows us to ramp up commercial activity and expand our footprint in the U.S, as well as gain access to strategic partners as we continue to deploy solutions across the continuum of care globally," said Tej Tadi, Founder and CEO of MindMaze. "MindMaze has been at the frontier of brain tech since its inception, and we've been an essential part of the incredible advancements over the last decade across brain sensing, motion capture, mixed reality platforms, new architectures for brain-inspired computing and machine learning/AI. We are pleased that important strategic growth investors, such as Concord Health Partners and the larger investment community, see the broad-reaching potential of our digital neurotherapeutics platform as we continue to accelerate humanity's ability to recover, learn, and adapt."
With over 10 clinical trials underway across 8 indications, the Company expects to have at least three new prescription digital therapeutic solutions for chronic Stroke, Parkinson's Disease, and aging/MCI in the next few years.
A few days ago, Mindmaze also announced the company will be part of the #SwissNeuroRehab consortium that will work to develop and validate an effective and efficient neurotherapeutic programme model to help patients with brain injury, spinal cord injury and neurological sequelae after a stroke.
The project will be co-ordinated by the CHUV | Lausanne university hospital and has been awarded CHF 5,9 million of funding by the Suisse innovation agency, Innosuisse, during the next five years.