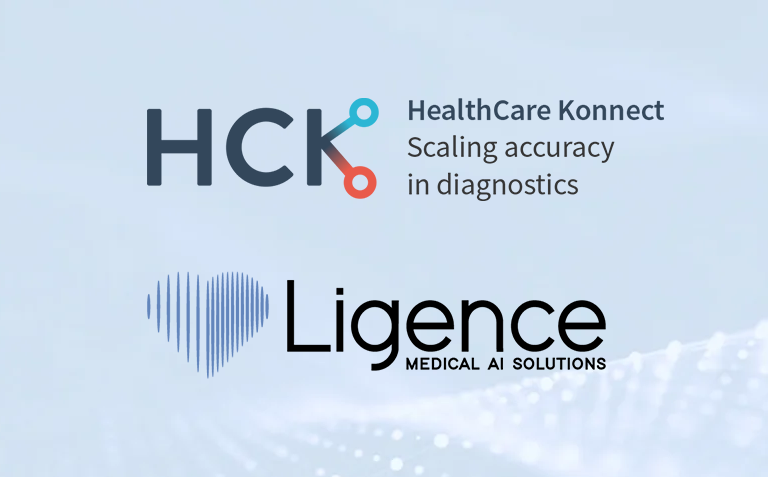 HealthCare Konnect and Ligence Partners to Expand Access to AI-based Echocardiography Solution

The two companies join forces to bring AI-based echocardiography solution, Ligence Heart, in Switzerland and North Africa (Morocco, Algeria, Tunisia & Egypt).
HealthCare Konnect, a Swiss company specialized in the distribution of AI-based diagnostic solutions, and Ligence, a Lithuanian leading provider of healthcare technology solutions, have announced a strategic distribution partnership to bring an innovative and CE marked software solution for cardiovascular disease management, Ligence Heart, in Switzerland and North Africa (Morocco, Algeria, Tunisia and Egypt).
Currently, cardiologists spend a substantial amount of time measuring parameters for echocardiograms, which makes their workflow extremely challenging and can have a significant impact on their decision-making and thus, patient care and outcome.
With HealthCare Konnect's extensive network and expertise in the region and Ligence's well-positioned state-of-the-art technology, this collaboration is a huge step towards improving cardiovascular disease management, delivering the best patient outcome, and reducing costs in Swiss and North African hospitals and cardiology clinics.
« Ligence's solution is not only a great productivity tool but also a fantastic assistant that allows accurate and repetitive analysis which is necessary to improve access to quality healthcare. We are delighted to collaborate with Ligence in our mission to scale the pervasive value of accuracy in diagnostics.», shared Marwan Senhaji, CEO of HealthCare Konnect.
Beyond its proven outcome, the CE marked solution Ligence Heart is a secure and intuitive web-based fully integrated echocardiography analysis suite that can be easily and seamlessly integrated with any existing hospital infrastructure and ensures cardiologists are always in control. « As a cardiologist, I must say that this software really helps make cardiovascular examinations quicker than before», said Arnas Karužas, CEO of Ligence.
About HealthCare Konnect
HealthCare Konnect is a Swiss company, based at Campus Biotech in Geneva, specializing in the distribution of AI-based diagnostic solutions in Switzerland, North Africa and Western Africa.
About Ligence
Ligence, a leading deep technology company, has launched Ligence Heart software for automated analysis of 2D transthoracic echocardiography studies. With its cutting-edge technology and powerful algorithms, Ligence's software is set to revolutionize the cardiology field by providing fast, accurate, and reliable analysis of echocardiographies.
Source: Press Release