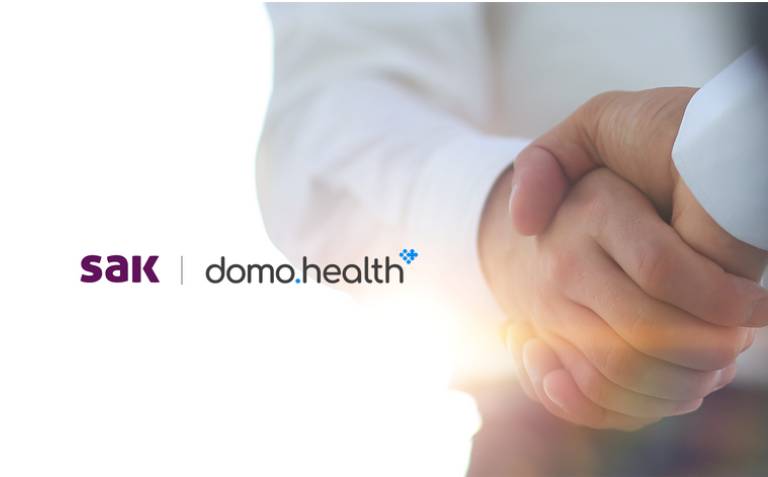 Domo Health partners with SAK to bring advanced digital health solutions at home

SAK (St. Gallisch-Appenzellische Kraftwerke AG) has acquired a participation in Domo Health as part of a round of capital raising. Together, Domo Health and SAK will expand an offer promoting digital health in private households.
‍
Domo Health, a leading company in the field of digital health based at EPFL Innovation Park, has entered into a strategic partnership with SAK (St. Gallisch-Appenzellische Kraftwerke AG), the public energy service provider in Eastern Switzerland. With this move, SAK has acquired a participation in Domo Health as part of a round of capital raising. Together, Domo Health and SAK will expand an offer promoting digital health in private households. In addition, Domo Health has announced the launch of its digital health platform domo.health, aimed at revolutionising the coordination of care and optimisation of resources. Two achievements that illustrate the potential and relevance of innovative solutions for both patients and healthcare professionals.
With a comprehensive digital health approach, Domo Health grew its reputation in the healthcare sector by working with renowned partners such as the CHUV, Hirslanden Group, Inselspital Bern and Roche. Their goal is to provide scalable and sustainable solutions through the use of its digital health AI-assisted platform. To achieve this goal, Domo Health has developed a range of integrated solutions. These include connected medical devices, innovative alert systems, a revolutionary digital health platform, and a dedicated mobile application that connects patients to the medical world like never before.
Domo Health set for expansion
With new international customers in Germany and France, Domo Health continues to strengthen its leading position in the field of digital health solutions and is securing both new patents and quality certifications – such as ISO 13485 – for medical devices. The strategic partnership with SAK meets the growing demand for digital solutions in the healthcare sector, as well as the commercial distribution of Domo safety solutions. The partnership with SAK includes the acquisition of a significant stake in Domo Health, as part of a capital raising round totaling CHF 8.5 million. Existing partners, such as Hirslanden Group, the Single Family Office Céleste and other established investors, have also further reiterated their confidence in Domo Health's innovative approach to digital health.
Innovative services for a simpler and safer life
Stefano Garbin, CEO of SAK, adds: "Thanks to this strategic investment we can link and expand our services in the field of connectivity and everyday safety services with our energy and telecommunications services. We chose Domo Health because of its innovative, modular and scalable approach, allowing us to offer holistic and custom solutions in our increased offer of services. We welcome and promote Domo Health's unique approach to the digitalization of the healthcare system, which has already paid off offering significant benefits for the safety of many elderly people at home. As a partner in this development, it is our concern to strengthen connectivity and security of supply especially for seniors and their families. We are pleased to be able to offer our customers, who have trusted us for many years, further innovative services able to make their lives a little easier and safer."
Synergies for the benefit of the population
Stéphan Studer, COO of Hirslanden Group, adds:  "Hirslanden stands for high-quality, self-determined integrated healthcare. From birth to old age and from prevention to healing – at any time, both physically and digitally – the Hirslanden Group, together with our partners, focuses on the further development of the 'Continuum of Care'. We have been working with Domo Health for several years in order to offer our patients a high-quality service, not just in our clinics, but also in their home after their hospital stay. Digital health technologies enable the customized monitoring of chronic diseases, such as heart failure, thus helping people to be cared for at home in an environment familiar to them."
Investment in security of supply and sustainability
Guillaume DuPasquier, co-founder and CEO of Domo Health, concludes: "We are thrilled about this strategic partnership with a leading public entity in the energy sector, which will allow us to propel digital health into Swiss households and beyond our borders. In addition to Hirslanden Group, this new, unique partnership with SAK highlights the continued efforts being made in Switzerland to invest in innovation and its local economic ecosystem, thus contributing to security of supply and sustainability.
At Domo Health, we believe that digitalization is one of the key aspects if we want to improve access to healthcare and empower patients. This partnership is an important step towards that goal. Moreover, we are very grateful to our investors, in particular Hirslanden Group and the Single Family Office Céleste, along with all our long-term investors, for their renewed confidence in our innovative approach to digital health."
Source: Press Release