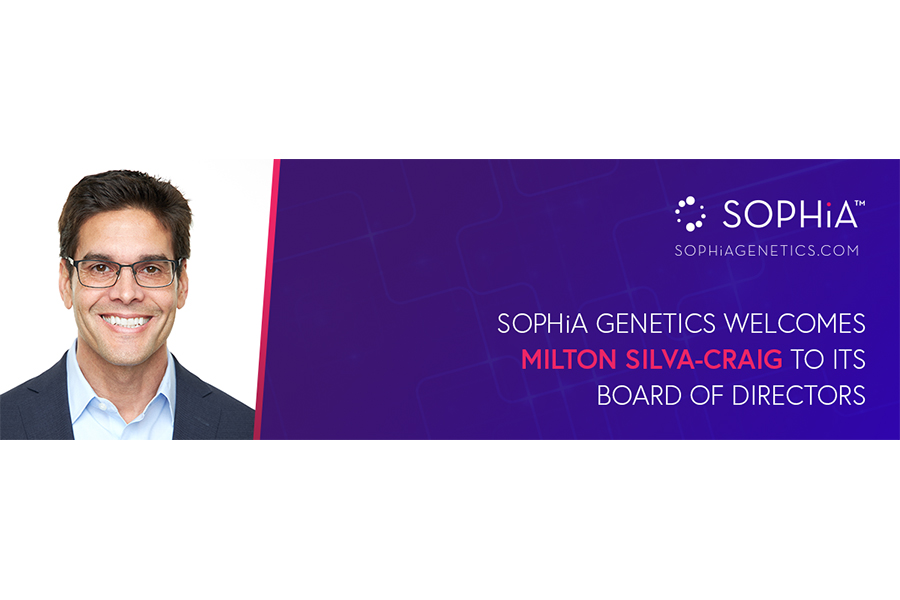 SOPHiA GENETICS Welcomes Milton Silva-Craig to its Board of Directors

SOPHiA GENETICS appoints a new Board Member
Boston, MA, US & Lausanne, Switzerland, November 20, 2019: SOPHiA GENETICS, leader in Data-Driven Medicine, announced today that Milton Silva-Craig joined its Board of Directors, effective immediately. Mr. Silva-Craig brings over 25 years of experience holding executive positions in healthcare.
Silva-Craig is a successful leader who has demonstrated expertise in growing and scaling businesses in various fields of healthcare, including IT, medical imaging and quality data management. Since 2014, he has been the CEO of Q-Centrix, recently leading the company through an impressive sale from private equity firm Sterling Partners to TPG Growth, a leading global private investment firm. Prior to Q-Centrix, Milton served as president of TransUnion's healthcare business unit developing and executing a strategic business plan focused on repositioning and growing the company in the healthcare marketplace resulting in an eightfold increase. He also served as the president and chief operating officer at Emageon Inc. accelerating revenues from less than a million to more than $100 million and eventually leading the company through a successful initial public offering on NASDAQ in 2005. Before that, Milton Silva-Craig held executive positions at General Electric Medical Systems.
With the addition of Troy Cox, former CEO of Foundation Medicine, Milton Silva-Craig is the second US-based executive to join the board of SOPHiA GENETICS this year, confirming the rapid market penetration of the company in the US, and its commitment to meet the growing demand across the country.