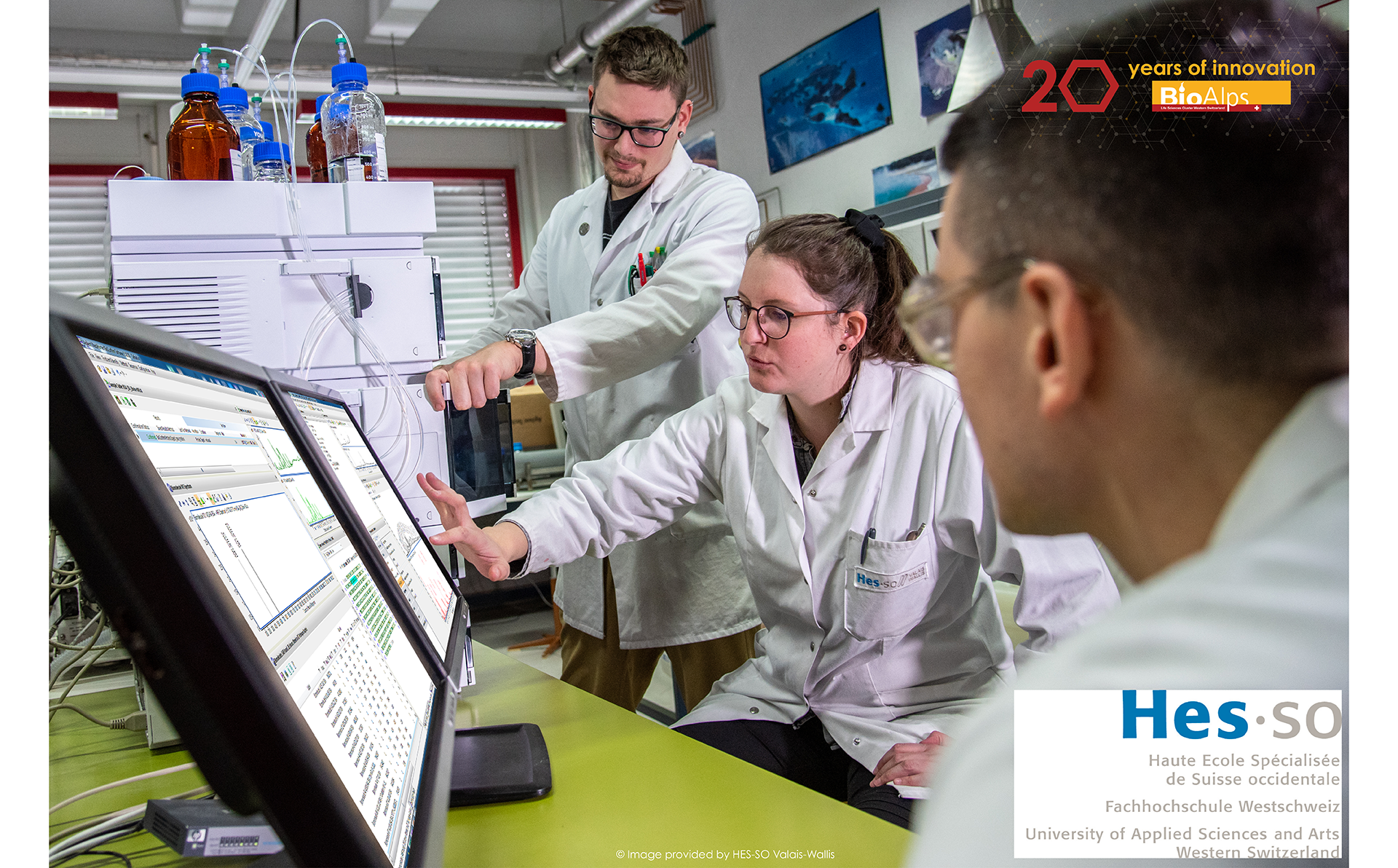 BioAlps | 20 years of innovation | HES-SO

Supporting the Swiss economy with locally rooted training and applied research
We are pleased to share with you our new testimonial series as part of our ecosystem's 20th anniversary celebrations. The series aims to provide a platform for regional Life Sciences key players to present themselves, share their perspectives on the development of Western Switzerland's Life Sciences ecosystem and their outlook on upcoming challenges and opportunities. The following article is presented to you by Prof Luciana Vaccaro, Rector HES-SO, PhD, Nanoptic, Microtechnology, EPFL.
Presentation of HES-SO's activities
HES-SO contributes to the success of the Swiss economy with training and applied research rooted in the local context. We collaborate with professional networks and economic, social and cultural stakeholders to offer courses that meet the needs of the jobs market. One of the most significant examples of the close relationship that HES-SO maintains with the professional field is the partnership signed last year between the company Lonza and HES-SO Valais-Wallis, whose objective is to build shared skills in the field of training and research.
Significant foreseeable trends and challenges in Life Sciences
HES-SO's main ambitions, challenges and objectives for 2030 are to continue guaranteeing quality training in line with professional needs and to maintain the high employability rate among graduates in a constantly developing society. Sustainable development, digital transformation and Open Science will profoundly influence all aspects of training and research in the coming years. It will also be a question of continuing to promote science to women, as well as encouraging women into science. I am delighted that female attendance is higher in Life Sciences than the average for scientific fields. On average, women represent more than a quarter of the workforce on the HES-SO Master's in Life Sciences.
Major events which have contributed to the development of Life Sciences
Rather than a specific event, it's the development in the last 20 years of a real ecosystem for Life Sciences in French-speaking Switzerland, particularly in the Lake Geneva region. BioAlps has taken hold of this potential and supported its dynamism. Alongside multinationals, companies of all sizes are involved in pharma, biotechnology and medical technologies. EPFL, universities and HES-SO engineering schools nurture this breeding ground for innovation by creating spin-offs and startups, and providing the specialists needed in this area so that it can prosper.
How will HES-SO evolve to meet the new demand for knowledge in a growing, interdisciplinary environment?

Applied research, development, innovation and the creation of HES-SO are at the heart of our society's needs and challenges. The interdisciplinary nature and practical focus of HES-SO enable a more innovative approach to complex issues. With digitisation as the driving force, rapid technological and societal developments pose the question of the obsolescence of knowledge, along with the context of increased life expectancy and the growing need for lifelong learning. HES-SO needs to be able to anticipate these changes, respond appropriately and use them to its advantage for its academic plans.
HES-SO's recommendations
Profitable university-level training and research for all of society's stakeholders can only be achieved through large-scale national and international collaboration. HES-SO presents a stable, long-term solution for research and training with the European Union. International collaboration in the development and production of COVID-19 vaccines has proven its relevance. It is desirable that this continues in the search for solutions to long COVID, which has many symptoms and considerable variability. Investing in research and training will also help boost the economy through innovation, particularly in the rapidly growing Life Sciences sector.