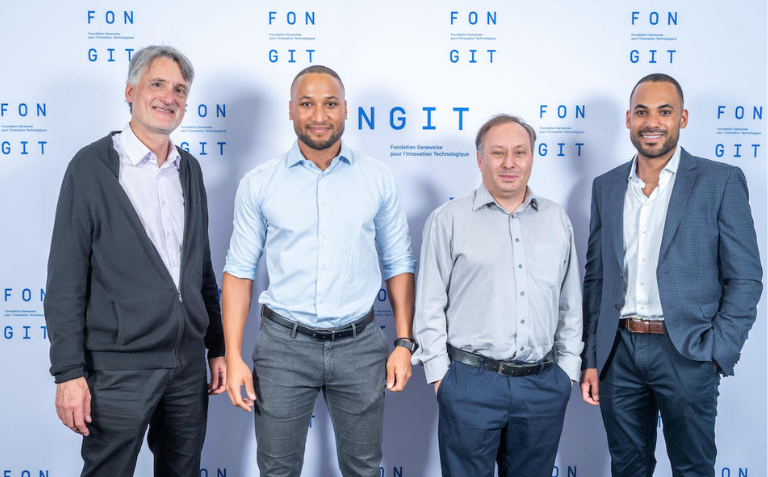 Fluosphera SA, Kylys Aesthetics SA and Consulto supported by FONGIT

Fongit, the Fondation Genevoise pour l'Innovation Technologique, has awarded two Seed loans of 100,000 CHF to Fluosphera SA and Kylys Aesthetics SA respectively and a grant of 50,000 CHF to Consulto.
The FIF (FONGIT Innovation Fund) is the instrument for fostering innovation and scale up of promising companies from the Canton of Geneva at the service of the United Nations (UN) Sustainable Development Goals (SDGs). The FIF is supported by the State of Geneva, the Geneva Chamber of Commerce (CCIG), the United Nations International Trade Center (ITC) and the United Nations Environment agency.
Fluosphera SA – Seed loan of 100,000 CHF
FluoSphera is a spin-off from the University of Geneva, active in the field of Life Sciences. FluoSphera develops a new generation of multi-tissue test systems using the precision of fluorescent light to mimic communications between human organs. This allows better prediction of the toxicity and safety of compounds (drugs, chemicals, cosmetics, etc.) in order to better protect patients and consumers.
Kylys Aesthetics SA – Seed loan of 100,000 CHF
KYLYS Aesthetics SA is a Life Science Spin-off from the University of Geneva founded in April 2023. KYLYS AESTHETICS SA develops a next generation of hyaluronan-based dermal fillers based on modified Hyaluronic Acid molecules. With this technology, the gel can be injected with a needle of 34 Gauge (0.160 mm of external diameter), a needle ~2.7 times thinner than what is currently possible in the market.
Consulto – Grant of CHF 50,000
Consulto is a project coming from the EPFL Digital Epidemiology Lab. Based at Campus Biotech in Geneva, Consulto builds the world's first virtual clinic specialized in team-based care. They host independent doctors, generalists, and specialists, who team up to deliver holistic care for their patients. In achieving their mission, they aim to make the health care journey of people with complex health needs easy, coordinated and efficient, whenever interaction between different health professionals is required.
▶️ The next deadline to apply for the FIF is 1 June 2023.
Photo: KYLYS AESTHETICS team L-R: Dr. Alexandre Porcello (CTO), Dr. Olivier Jordan (CSO), Bryan Porcello, CFA (CEO) and Prof. Eric Allémann (Scientific Advisor)
Source: Press Release