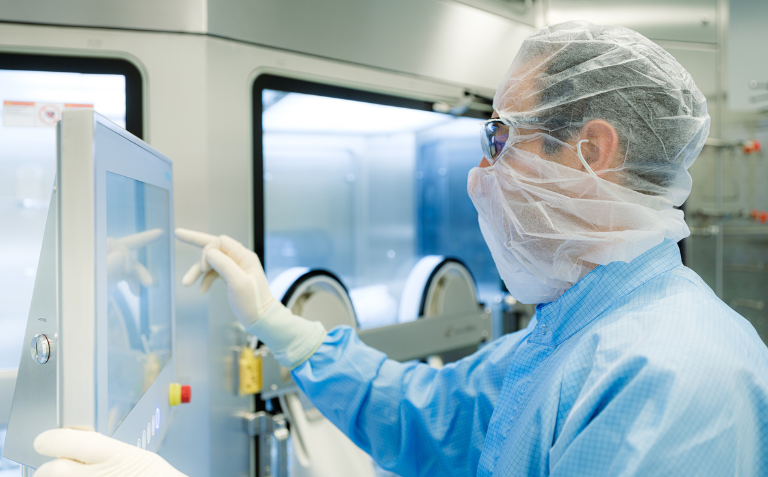 ten23 health expands sterile manufacturing capacity at its VIVA 1® facility in Visp

ten23 health®, a global contract development and manufacturing organization, announced a capacity expansion for the manufacture of sterile drug product at its Visp facility. This will help to meet rapidly increasing customer demand.
With customer demand for sterile fill & finish services increasing, ten23 health is expanding the available capacity at its VIVA 1®, Visp Valais (Switzerland) sterile manufacturing facility.
The capacity increase of storage space and visual inspection capabilities has previously been announced (19.09.2022 press release). Following the successful completion of the GMP inspection by Swissmedic and obtaining the related GMP license, the new storage areas become operational in September 2023. Now the output of ten23's existing sterile manufacturing facility (Line 1) in Visp will also be gradually increased by a further 50% capacity, by hiring more staff to operate an additional shift.
In addition, as announced previously, further expansions of the overall pharmaceutical development and manufacturing services of ten23 are underway at the Company's BASE® (Basel, Switzerland) and VIVA® (Visp, Switzerland) facilities to support the industry's growing demand for complex sterile product development, testing and manufacturing. Through VIVA 2®, ten23 is building two additional filling lines for sterile commercial supplies of ready-to-use syringes, cartridges, and vials (line 2) and liquid or freeze-dried clinical and commercial vial supplies (line 3). The project is on track and a first customer project and tech transfer is signed for manufacturing in 2024 and 2025.
"We are thrilled to offer our customers additional sterile manufacturing capacity for sophisticated and highly precise Drug Product-presentations such as syringes and cartridges, increased capacity until the two new production lines becoming fully operational." said Prof. Dr. Hanns-Christian Mahler, CEO of ten23 health. "With recent demand increases for clinical as well as commercial drug launches, our customers are keen to take advantage of increased capacity from the existing VIVA 1® facility, before the new plant VIVA 2® will be utilized for larger scales".
ten23 health®, employs 74 people in Basel, and 96 in Visp, Switzerland. Several dozen jobs will be created in the future to meet the company's production targets.
▶️ Source: ten23 health® press release 
📸 ©christianpfammatter