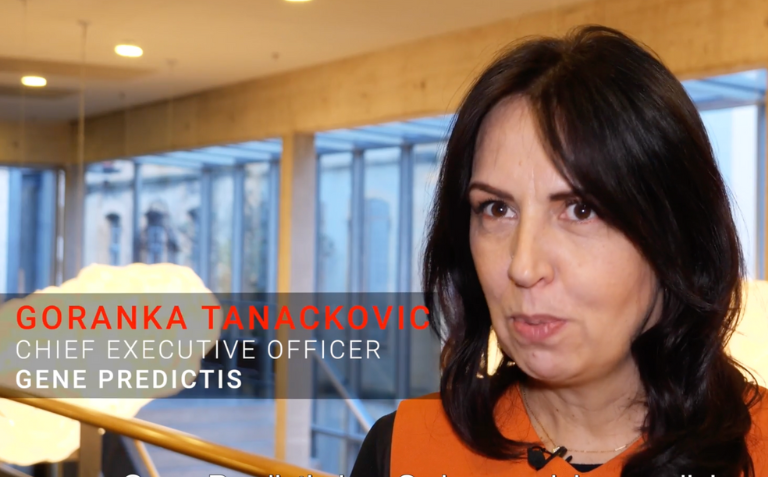 Gene Predictis is bought by NIMGenetics

The EPFL-based start-up accepted the offer of the Spanish company. The amount of the transaction has not been disclosed.
NIMGenetics, a leading Spanish biotechnology company in the field of human genetic diagnostics, continues its expansion in Europe with the acquisition of the Swiss diagnostic company Gene Predictis, a leader in the field of preventive health and precision medicine.
The synergies of the two portfolios, as well as the growth of both companies' customer base will place NIMGenetics at the forefront of the genetic diagnostics market in Europe.
NIMGenetics co-founder and CEO, Enrique Samper, says : "this acquisition will boost our expansion in Europe and will
acquisition will boost our expansion in Europe and usher in a new phase of development marked by future strategic alliances."
The location of Gene Predictis in the EPFL Innovation Park in Lausanne (Ecole Polytechnique Fédérale de Lausanne) makes it possible for the company to positions the Spanish biotech in a context with a strong innovative component, within an environment focused on the biotech, pharmaceutical and food tech industries. In this sense, the CEO of Gene Predictis, Goranka Tanackovic, describes the integration into the group as "a great opportunity to expand our activity internationally, and to focus on our main areas of expertise".
NIMGenetics is a Spanish multinational biotechnology company specialising in the design and commercialisation of clinical genetic diagnostic products and services,
Since it started in 2004, Gene Predictis has a long track record in the interpretation of complex genetic data, with proprietary algorithms, as well as in the development of clinical diagnostic tools in the field of preventive genetics and pharmacogenomics. It also has state-of-the-art disruptive technologies, as well as a broad portfolio of services in the following areas portfolio of services in the areas of genetics, microbiology and epidemiology.
Goranka Tanavkovic Abbas-Terki is the CEO of Gene Predictis, was interviewed during the BioAlps Networking Day on November 2022.
Source: Press Release
🎥 GGBa – Greater Geneva Bern Area 🙏🏼