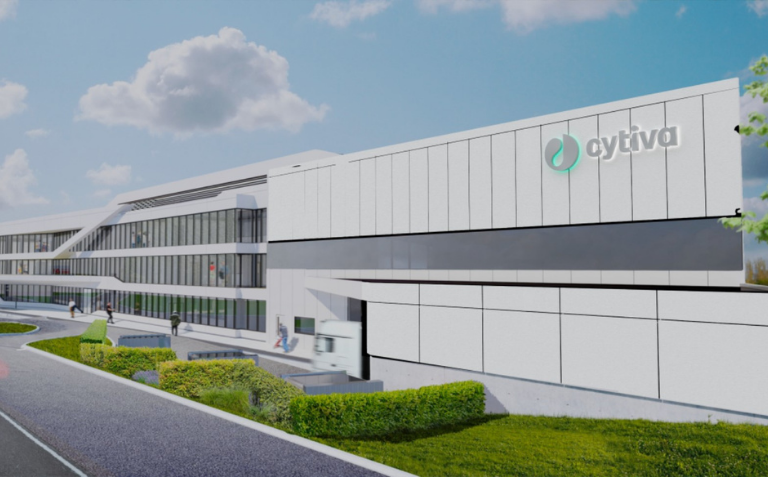 Cytiva opens a new production site in Grens (VD)

Cytiva opens its new 7,400 m2 production facility in Grens, Switzerland, on 31 May 2022.
The site will manufacture single-use kits for the Sepax and Sefia cell processing systems, as well as consumables for the Xuri cell expansion systems. The new site will be home to 250 employees and house the Centre of Excellence for Cytiva's cell and gene therapy business.
Catarina Flyborg, Vice President of Cytiva's Cell and Gene Therapy Division said: "Cell and gene therapies have the potential to change the global healthcare industry. Our new facility in Grens will allow us to meet the global demand for our products, while working with our customers to meet their immediate training and development needs. This new facility brings us even closer to our vision, in which access to life-changing treatments transforms human health.
Philippe Leuba, Head of the Department of Economy, Innovation and Sport of the State of Vaud, Switzerland, said: "Cytiva is one of the world's leading life science companies. Its decision to expand its operations in Switzerland demonstrates the role of our ecosystem for innovation and for the development of some of the most innovative treatments."
The current site in Eysins will continue to operate during 2023, while full production is transferred to the new site in Grens.
Within Cytiva's new production facility
With the new site, Cytiva will quadruple its production capacity for Sefia, Sepax and Xuri products with two new ISO 7 class cleanrooms that will also accommodate future increases in demand. The facility has been designed in accordance with the principles of Good Manufacturing Practice (GMP), from the entry of raw materials into the building through the manufacturing process to the dispatch of finished products.
Dedicated R&D spaces are located on the first floor of the site, with several laboratories designed for multidisciplinary engineering and with cell biology processing capabilities. The training area on the second floor is a fully equipped 100m2 BSL2 laboratory. This space will allow customers to receive training in Cytiva's processes and applications using the company's instruments, consumables and software. Cytiva employees will also be able to use this facility to develop knowledge and skills related to current and future products and processes.
A sustainable building
Sustainability is at the heart of Cytiva's business. The new facility was built to the Swiss Minergie standard, a sustainable building standard recognised worldwide for its effectiveness in reducing energy and resource consumption. Building to this standard ensures the quality of the buildings, which are airtight while allowing for continuous air renewal through an energy-efficient ventilation system. The building is powered entirely by renewable electricity and has solar panels installed on its roof. It also has five separate HVAC systems that optimise the environmental conditions of each functional area. Cytiva is currently considering the implementation of dynamic cleanroom controls that would reduce energy consumption by up to 60%.
About Cytiva
A global leader in the life sciences, Cytiva works with academic and cross-functional researchers, producers and manufacturers of biotherapeutics, cell and gene therapies, and novel technologies such as mRNA, to create life-changing treatments. Cytiva is a trusted partner with nearly 10,000 employees in more than 40 countries, bringing speed, efficiency and capacity to research and manufacturing workflows, enabling the development, manufacture and delivery of treatments.
Source: Press Release/Cityva