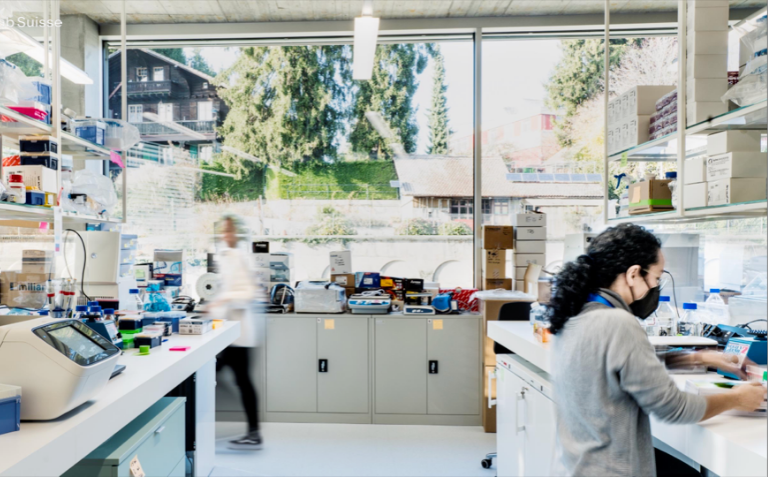 A coworking space designed for scientists
Located in the Biopôle in Lausanne, Superlab Suisse offers ready to move in laboratory spaces. Superlab Suisse's «Lab as a Service» business concept includes innovatively designed laboratory facilities, state-of-the-art equipment, professional and concierge services, as well as financing support for companies in the biotech, pharma, and medtech sectors. It allows companies to fully focus their investments on research and innovation.
Eight companies have already chosen Superlab Suisse as their home for research. Last February, one of them, Haya Therapeutics, announced that it had raised $5 million, following a first round of $18 million last spring.
Superlab is also continuing its expansion with a planned opening in Zurich and Basel so that in the near future member companies can enjoy free access to shared laboratory facilities of all three locations. 
The concept was launched by Zhang Xi, an ETH Zurich graduate in architecture. Superlab is the missing link between the incubator phase and the growth phase when the company is finally ready to take off and invest in its own premises.