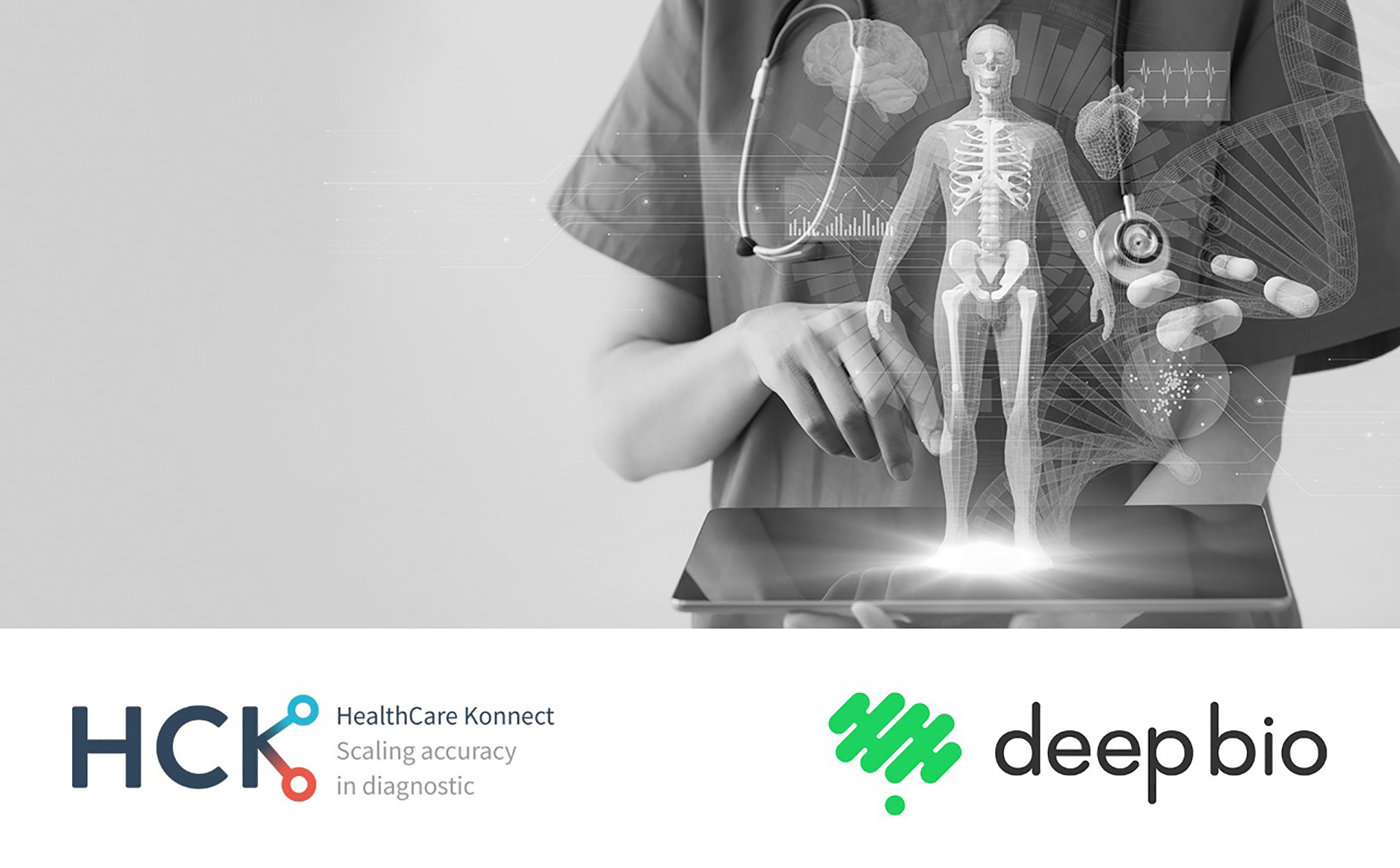 Deep Bio and HealthCare Konnect | Improving cancer diagnosis

Deep Bio and HealthCare Konnect (HCK) partner to improve cancer diagnosis in Switzerland and North Africa
On 18 October 2021, Healthcare Konnect, a Swiss medical device distribution company, and Deep Bio Inc., a South Korean leader in digital pathology and AI cancer diagnostics, entered into a distribution partnership to introduce an AI-based medical software DeepDx® Prostate that supports pathologists in identifying cancerous areas and grading their severity on WSIs of H&E-stained prostate core needle biopsy samples. Initial targets include Swiss, Moroccan, Algerian, Tunisian, Egyptian healthcare institutions.
Inherent limitations in biopsy strategies and severe shortages of pathologists raise concerns about inaccurate diagnosis, delays and poor patient outcomes, given the importance of early and accurate diagnosis in prostate cancer cases. Thus, efforts to improve prostate cancer diagnosis are becoming increasingly complex and multifaceted, fuelling the need for AI solutions that support pathologists in identifying cancerous areas, resulting in lower false-negative and false positive diagnoses.
Deep Bio is collaborating with renowned universities and laboratories around the world to develop AI-based diagnostic models for other cancer types including breast, lymph node metastasis and bladder cancer as well as to conduct various research studies for cancer diagnosis, prognosis and treatment.