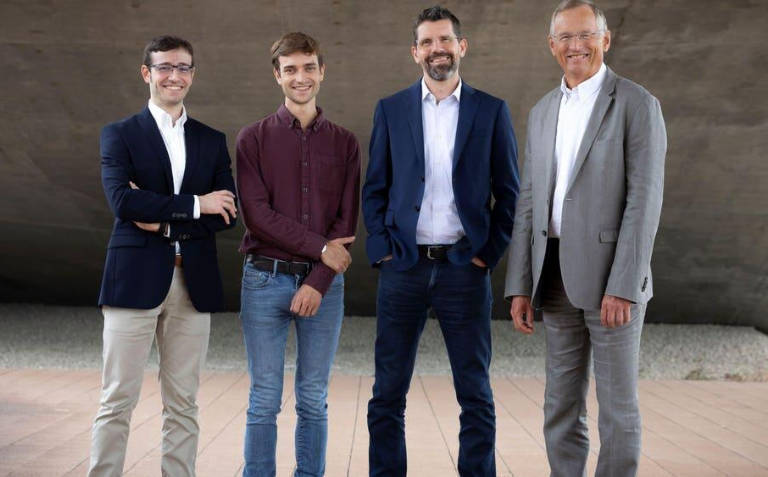 Tune Insight raises CHF 3,1 Million

The round is led by 14Peaks Capital, with participation from investors including Inflection.xyz, Debiopharm Innovation Fund and Zurich Cantonal Bank. Existing investor Wingman Ventures has also contributed.
How to share data, without sharing it, and still be compliant with RGPD and data protection laws. Tune Insight is working on a solution! The EPFL spin-off uses a technique known as "multi-party homomorphic encryption" to move past privacy and security issues. Effectively, the technology makes it possible to ask questions of another organisation's data – or multiple organisations' data – without having to decrypt that data. The interrogator has access to the data in order to search for insight, but there are no privacy or security issues because the data remains encrypted.
The concept initially originated at the University prompted by various Swiss hospitals' request, such as CHUV and HUG. These hospitals recognized the significance of sharing patient data and expanding their access to data from other medical facilities, particularly in the era of personalized medicine, where healthcare providers aim to deliver highly customized treatment strategies. However, they had no intention, nor were they permitted, to take any action that might jeopardize patient confidentiality.
In the realm of healthcare, Tune Insight's solution to this challenge could yield substantial societal advantages. Consider an example: an oncologist seeking an optimal treatment approach for a cancer patient based on their specific symptoms can query the database to discover the most effective treatments for other patients with precisely matching symptoms. This valuable insight is provided without revealing the identities of individual patients; the system simply generates a result.
Tune insight also received this week a CHF 30,000 Future Health Grant!
Source: Forbes
📸 Co-founders Juan Troncoso, Romain Bouyé, Frederic Pont and Jean-Pierre Hubaux