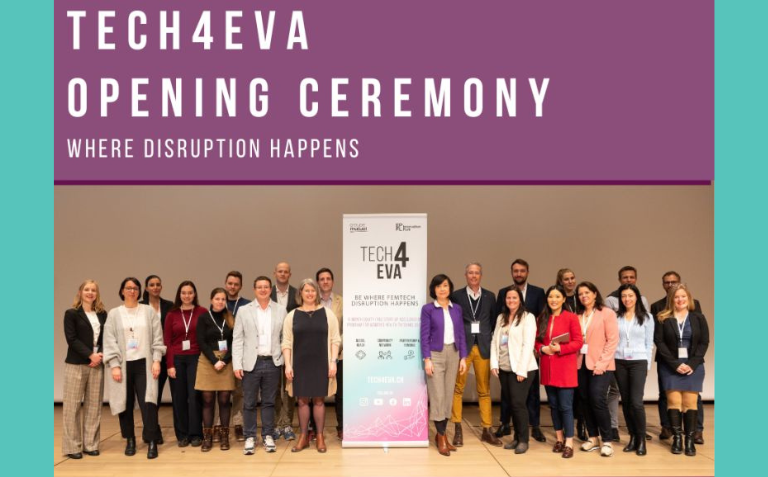 Tech4Eva selected 16 projects for its 2023 programme

16 projects have been selected for the 2023 programme
Tech4Eva is an EPFL Innovation Park and Groupe Mutuel initiative that aims at creating a long-term impact for FemTech startups and a global FemTech Community. The 2023 international cohort was selected from a total of 147 applications from 40 countries. Since the start of the programme in 2021, the selected start-ups raised about CHF 90 million.
Four Swiss Projects
4 projects from Switzerland were selected to integrate the new cohort:
adira health: supports pregnant women through monitoring of vital signs and counselling within a circle of care.
Beyond Genomix AG:

this clinical stage Swiss MedTech developing Next Generation Technologies for non-coding DNA

 

analysis. With a focus on reproductive health, the company has developed an infertility test capable of

 

explaining every infertility including that of idiopathic patients, male and female, from the comfort of their home.

Healthy Longer: the company helps you improve your mental strength & resilience with personalized neuro-nutrients from foods available in most grocery stores.
Wake Up Pelvic: helps  woman choose solutions for pelvic rehabilitation and offers a community support.
Global South
For this third edition, Tech4Eva launches an additional cohort « Global South » to address women's health challenges and needs in emerging countries. 5 start-ups from India, igeria, Kenya and USA were selected.
A 9-month acceleration programme
The program aims to help selected start-up companies to:
refine their business models
go-to-market process strategy
meet investors
meet potential customers
get personalized technical and business coaching
gain visibility through international roadshows in Europe, Asia and in the USA
ℹ️ Tech4Eva