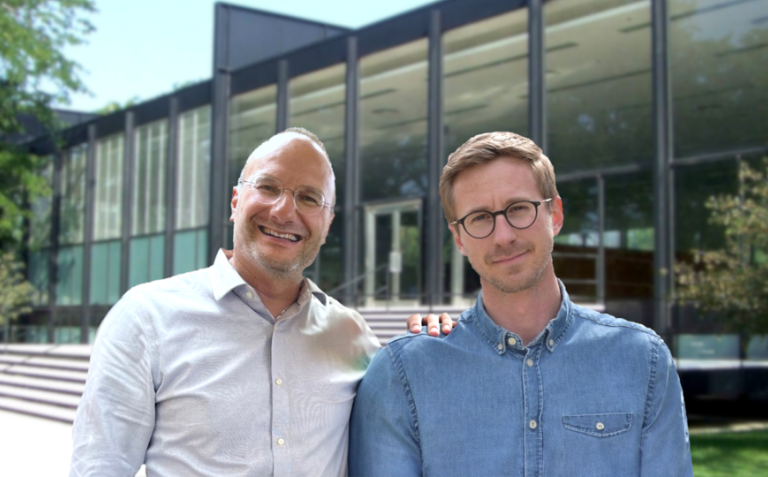 Atinary Technologies raises CHF 4.6 Million

The Biopôle-based start-up has developed a machine learning platform dedicated to materials discovery. The seed-round was round led by AgFunder and supported by Cherubic Ventures.
Atinary is dedicated to accelerating R&D and discovery across diverse industries, including pharmaceuticals, biotechnology, chemicals, energy, electronics, cosmetics, and food via its cutting-edge, no-code platform SDLabs.
This investment will empower the company to deploy the SDLabs platform at scale and further advance its leading ML technology solutions and partnerships.
SDLabs simplifies experiment planning, making it easy for users to harness the power of AI and ML technology with a few clicks in their existing workflows, after just two hours of onboarding. Additionally, SDLabs' advanced analytics module provides users with valuable insights into their experiments, enhancing their ability to achieve optimal outcomes.
Atinary's co-founder and CEO Dr. Hermann Tribukait, emphasizes the mission to "make imagination the bottleneck in experimentation and unleash accelerated R&D and discovery. Atinary makes data-driven R&D a reality by integrating AI and ML, along with robotics and cloud computing, with the scientists in research labs.
"Our ML platform allows humans to leverage these technologies and overcome the limitations of traditional human-driven processes. This transformation of R&D and discovery is essential to address the most pressing global challenges in climate, health, energy, and food."
Co-founder and CTO Dr. Loïc Roch adds: "The chemical and materials industry is entering a new AI-driven era, and Atinary is at the forefront of this revolution. Our SDLabs platform offers optimization and discovery solutions that outperform traditional trial-and-error methods such as one-factor-at-a-time (OFAT), design of experiments (DoE), and high-throughput experimentation (HTE).
"SDLabs, combined with automation, has already achieved remarkable results. Recently, we reached an unprecedented acceleration by merging our AI technology with automation. Together with an academic partner, Atinary SDLabs accurately reproduced major development stages made over the last century in the field of heterogeneous catalysts for converting CO2 into methanol in just one month."
Founded in 2019 by Dr. Hermann Tribukait, economist-turned-entrepreneur in Silicon Valley, and Dr. Loïc Roch, chemist and AI expert, Atinary Technologies has evolved from an inspiring vision to a reality.
The founders' collaboration began in 2017, when Hermann was leading a global initiative on accelerated materials discovery for Mission Innovation and Loïc was conducting his postdoctoral research on ML for chemistry at Harvard University. Their shared passion for science and innovation focused on revolutionizing R&D, materials discovery, and ML for chemistry, along with their leadership, have attracted a unique multidisciplinary team and advisory board, including leading scientists and entrepreneurs.
After rigorous testing and validation with renowned institutions in industry and academia, Atinary is now prepared to deploy its ground-breaking technology at scale.
▶️ Source: Atinary