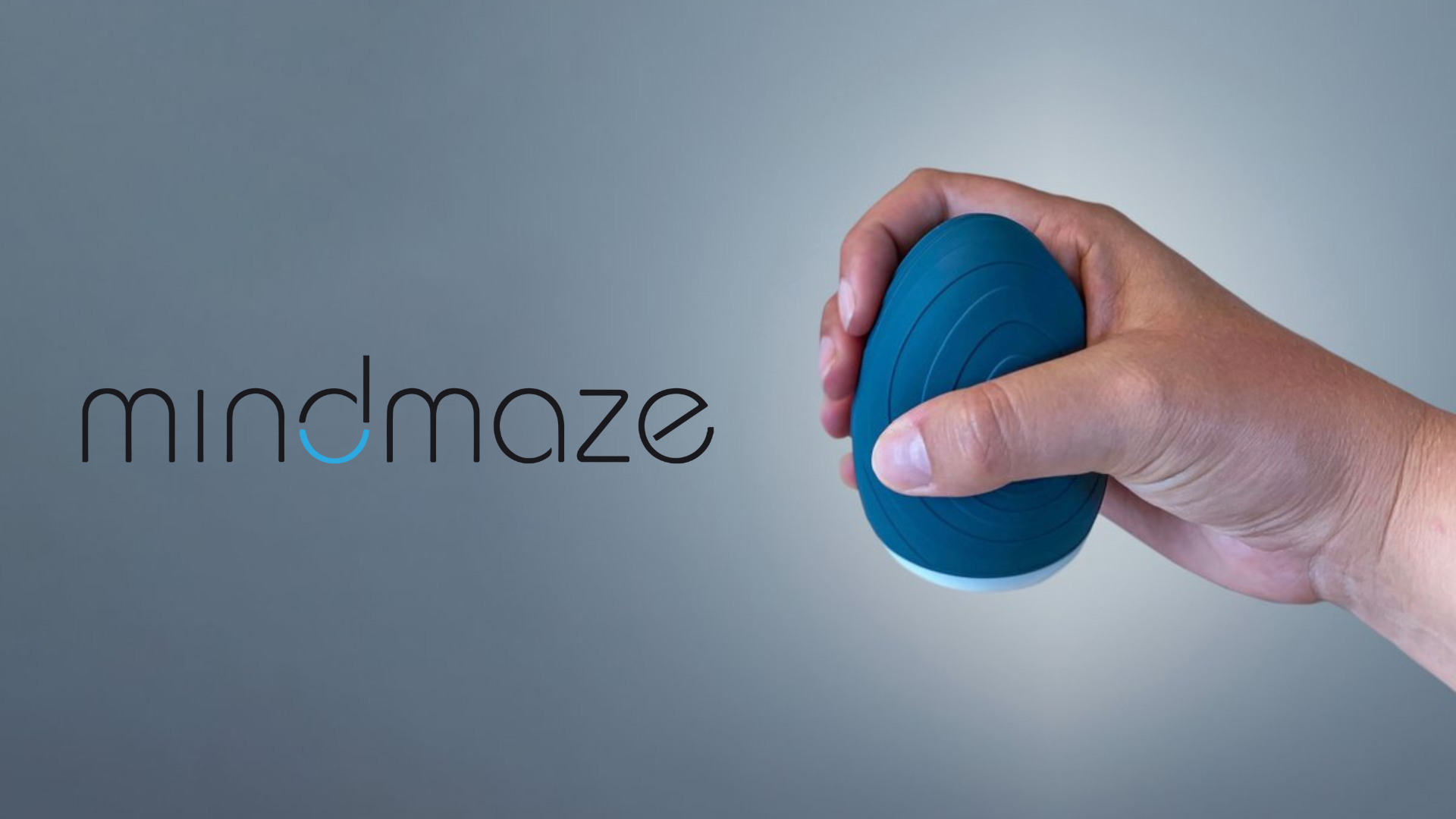 Izar by Mindmaze, a new smart device to improve hand rehabilitation

MindMaze, a global pioneer in the development of AI-driven digital neurotherapeutics, is proud to announce the US and EU launch of Izar®1, a first-of-its-kind, FDA-listed and CE-marked smart peripheral for patients with impairment in hand motor function.
Izar is designed to fill a critical gap in neurological care today and aims to be the most effective hand dexterity and strength treatment in a wide range of neurological conditions. This proprietary peripheral is a significant step forward in MindMaze's efforts to deliver more effective patient care through combinations of smart peripherals with its growing portfolio of Digital Care and Digital Medicine solutions. Izar is part of a comprehensive omnisite approach to the treatment and maintenance of neurological diseases, including Stroke, Parkinson's disease, Alzheimer's disease, and Traumatic Brain Injury (TBI), among others.
A smart device to improve hand dexterity and strength
Our hands are vital for everyday life – from buttoning up a shirt, to eating, typing, or driving a car – hands are essential for personal and economic independence. Impaired hand function is one of the most common disabilities after stroke with paralysis of the hand and upper limb occurring in up to 87% of all stroke survivors. Not surprisingly, patients rate hand recovery as one of the most important factors associated with their improved quality of life and independence. Yet today hands remain incredibly challenging to treat under the current standard of care given the inherent limitations in time, resources and technology. Izar allows clinics to finally address the unmet or underserved need of hand recovery through new in-clinic or remotely supervised self-training programs at home, increasing the dose and quality of training.
Izar is a hyper-sensitive controller built from the ground-up to train and assess both dexterity and strength, through capture of the fine grasp forces and wrist movements required to carry out activities of daily living. Izar can detect sub-newton level patient finger and hand forces, enabling treatment in the most impaired patient populations. This simple and highly portable controller is accompanied by proprietary and engaging gaming content that allows patients to self-train, either in-clinic, at bedside, or in the comfort of their home, dramatically enhancing and expanding training opportunities.
"It is very exciting to have a device for the hand that has the versatility of Izar. It can serve as a controller during reach-to-grasp movements, as a trainer of grip force gradation, and as an assessor of dexterity," said Professor John Krakauer, M.D., Ph.D. and MindMaze's Chief Medical Director. "The device is also highly portable, so it can be used across the continuum of care, which is important as the upper limb, and the hand in particular, gets relatively neglected in neurorehabilitation."
A revolution for hand rehabilitation
Leading global centers such as Shirley Ryan Ability Lab in the US, University College London in the United Kingdom, and The University of Aukland in New Zealand are already actively using Izar in pioneering clinical research. Izar was subjected to rigorous pre-launch testing across nine sites and delivered over 250 hours of active supervised and self-training therapy time in 250 patients, receiving unanimously positive feedback.
"With Izar I felt my hand again for the first time, I could even actively move it a bit and I saw that on the screen. It gave me a lot of hope," said a Berit H., a patient from the P.A.N. Zentrum Centre in Germany. Julia Knape, a therapist from the same programme added: "Our clients were actually surprised to see that they still had hand-finger functions. Through the visual feedback of even the smallest functions, they were more motivated for the therapy."
Izar is available today in the US as well as European countries including France, Switzerland and Germany with content that enables training of dexterous grasp, pinch and grip. Future software content will unlock training content for wrist, bilateral movements, combination movements of the upper-limb and hand, as well as dexterity assessments for hand and wrist.
1Izar is a trademark of MindMaze Group SA, registered in the European Union and in Switzerland.
Source: Press Release