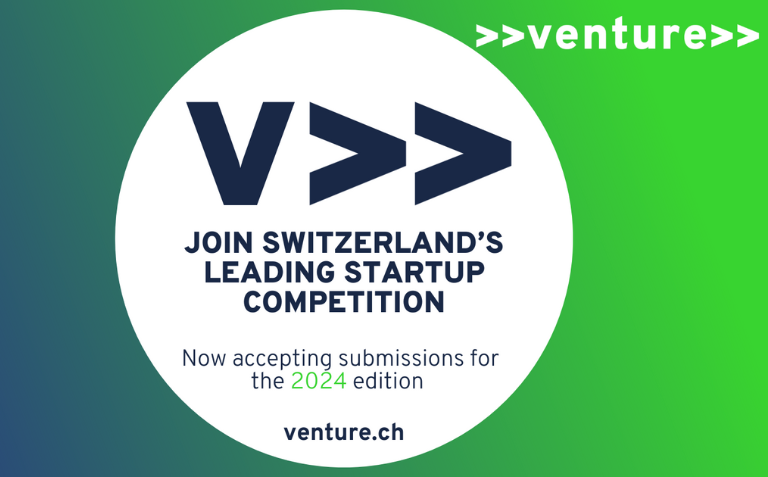 >>venture>> startup competition

Apply before 28 February 2024 and try to get up to CHF 150'000 in non-dilutive prizes
>>venture>> is an annual competition that supports innovative early-stage startups. We are on the lookout for groundbreaking ideas with the potential to disrupt industries and create lasting impact. Whether you're in tech, healthcare, sustainability, or any other field, we want to hear from you!
Why should you participate?
• Up to CHF 150'000 in non-dilutive prizes
• Access to our vast network of experts
• Mentoring opportunity
• Possibility of winning a business consulting package from McKinsey & Company
• Networking opportunities to connect with potential investors
• Visibility and recognition for your startup
• Application is free
📆 Important dates:
• Deadline for submissions: 28 February 2024
• Finalists announced: 4 April 2024
• Award Ceremony: 17 June 2024
▶️ Apply 
🗓️ Kickoff event: 31 October 2023 at EPFL, Lausanne. 2023 winner, Bearmind, will be present.