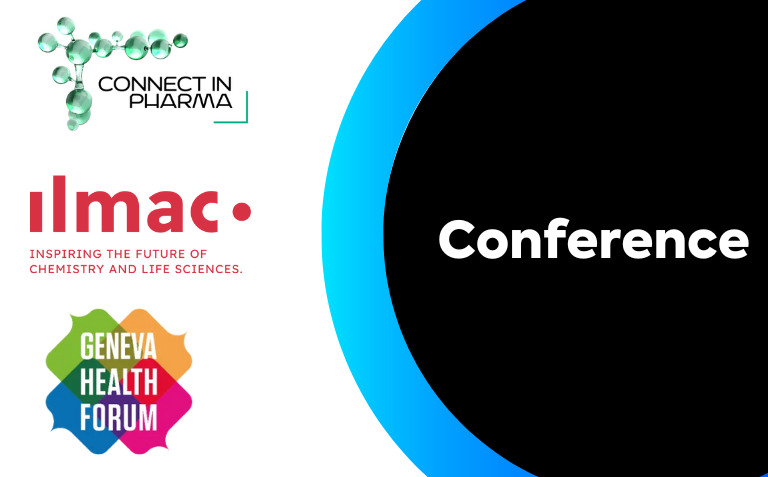 BioAlps is a partner of numerous events throughout the year and can set up events within the events, conferences, or help you identify speakers and experts.
Connect in Pharma
Connect in Pharma took place from 14 to 15 June 2023 in Palexpo Geneva. BioAlps organised a session on How can AI support patients from discovery to delivery, a conversation with experts in biopharma. 
SPEAKERS
Clotilde Aubertin, External Innovation Director, Haleon
Magali Bischof, Secretary General, BioAlps.
André Freitas, Leader of the Neuro-symbolic AI group, Idiap Research Institute
Leon van Wouwe, Clinical Innovation Director, Volv Global SA
mAm – Micronac Alpine Meeting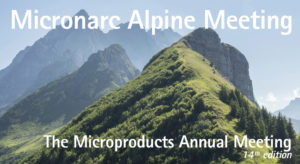 The Micronarc Alpine meeting took place on 15 and 16 May 2023 in Villars sur Ollon. Initiated by our partner Micronarc, BioAlps set up and moderated micro manufacturing for medtech.
SPEAKERS
Philippe Renaud, Professor Emeritus, Microsystems Laboratory 4 (LMIS4), EPFL (Switzerland) – Edge deposition for 3D multimaterial nanostructure manufacturing *
* Authors: B. Debiolles, N. Maino, S. Varricchio and Ph. Renaud, EPFL
Nicolas Vachicouras, CEO & Co-Founder at Neurosoft Bioelectronics (Switzerland) – Soft and Stretchable Implantable Electrodes to Interface with the Human Brain
Sylvain Gioux, Director, Imaging Research, Intuitive Surgical – Improving Surgical Vision during Minimally Invasive Procedures
ILMAC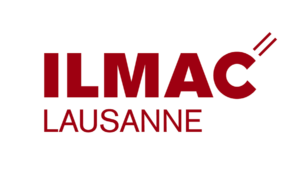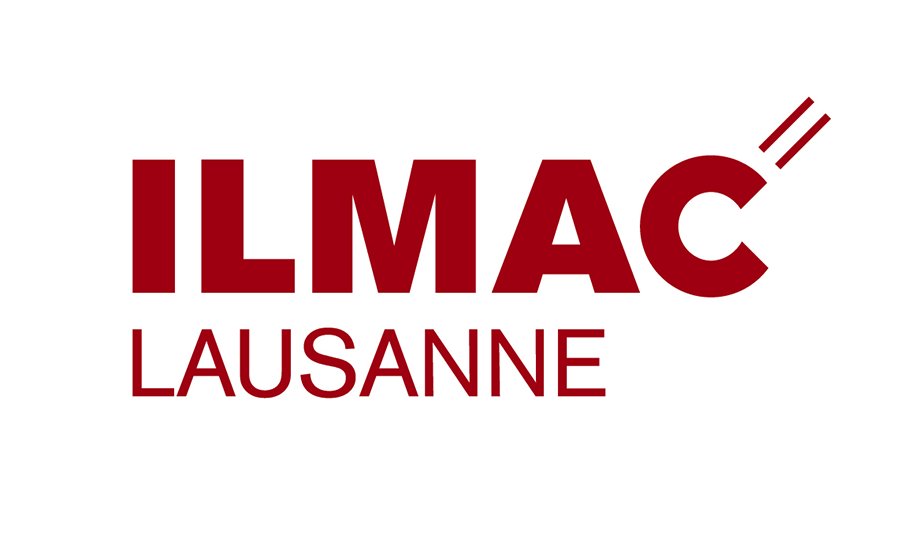 ILMAC Lausanne took place on 28 and 29 September 2022 in Palais Beaulieu, Lausanne. BioAlps organised deux sessions around sustainability in life sciences, in the Forum of the event.
SPEAKERS
Christophe Allemann, Head of Chemtech Institute and Ordinary – Professor, Haute école d'ingénierie et d'architecture de Fribourg (HEIA-FR)
David Avery, manager cleantech, Switzerland Global Enterprise
Cyril Faivre, Directeur Commercial & Marketing, ALPS Automation SA
Michael Fürst, Global Head Social Business, UCB
Barbara Giorgio, Supply Chain, Procurement & Maintenance Director, Excellgen, Inc
Henri Klunge, Co-Founder, WaVa – Waste Valorisation
Massimo Nobile, Director, Swiss Biotech Center
Frederic Reymond, Key Account Manager, life sciences and foodtech, Innovaud
Aditya Yellepeddi, Romandy representant, Swiss Biotech Association
Geneva Health Forum
The Geneva Health Forum took place from 3 to 5 May 2022 in CCIG, Geneva. BioAlps helped the organisers find start-ups and innovative life sciences projects for an Innosquare. A session was organised to help attendees identify resources and support organisations for life sciences projects in Western Switzerland.
SPEAKERS
Ingeborg Albert, Innovation Manager, Geneus Programme, FONGIT
Denis Cavin, Economic Developement Officer, State of Geneva
`Claude Joris, Senior Advisor, BioAlps
If you need BioAlps' help to identify life sciences experts and speakers, or start-ups for your event, email us: contact@bioalps.org