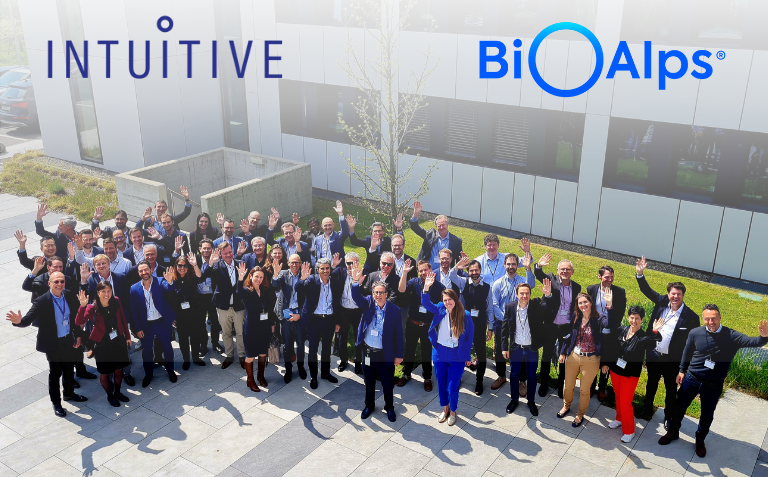 Investors and Innovators Connect
A tailor-made B2B event to help your company find partners or investment opportunities in the Swiss Health Valley.
BioAlps helps a company, a science park or a research centre to get in touch with companies or researchers who might be interested in its projects or technologies.  BioAlps can also scout for projects that are in the companies scope of investment. 
Why organise an Investors and Innovators Connect
Leverage BioAlps' network and in-depth knowledge of the Swiss Health Valley.
Meet with future prospects or partners.
Find projects in the scope of your investment strategy.
A post-event article can be created and shared on BioAlps communication channels.
How to organise an Investors and Innovators Connect
If you wish to organise an Investors and Innovators Connect, email us (contact@bioalps.org) and explain your project and needs.
At least 4 months of preparation needed to find the right partners and projects.

⚠️ This service is reserved to life sciences actors registered in Western Switzerland. 
Success Story: Intuitive Surgical
On 2 May 2023, BioAlps and Intuitive Surgical co-organised an  Investors et Innovators Connect  event. Our association scouted projects in which Intuitive Ventures might have an interest to invest.
For this event, 10 start-ups were selected. 5 of them pitched their projects in front of an audience composed of investors, as well as innovation enablers. After a networking lunch, they had the opportunity to meet with Intuitive Ventures and several other investors. Participants were also invited to test da Vinci, Intuitive's robotic-assisted surgical system that has been revolutionizing the minimally invasive surgical approach and opening up new possibilities in the operating room.