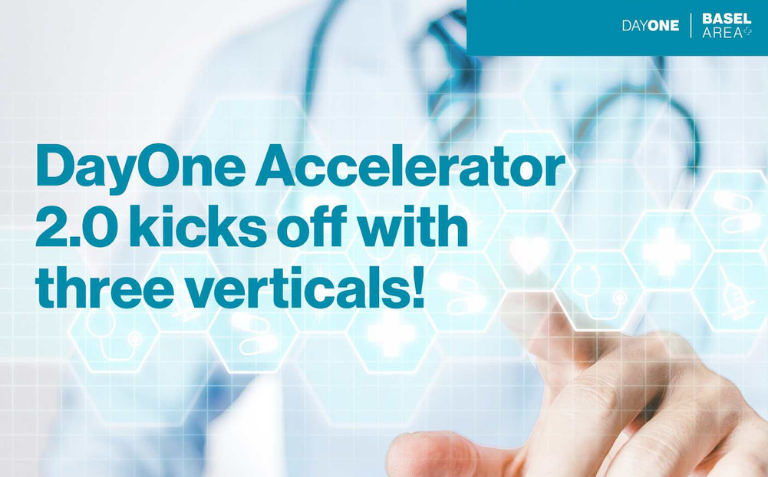 Three programs that enable the growth of global healthcare and medtech startups at various stages of their development
Digital Health Nation
Digital Health Nation is an NTN Innovation Booster powered by Innosuisse that aims at transforming and improving the Swiss healthcare system, but more importantly, patients' lives. Day One helps the applicants with all the important aspects for a successful implementation of ideas right from the start: customer needs, feasibility and profitability. The goal is to transform an idea into a minimum viable product (MVP). The program helps in bringing your digital health idea to life in Switzerland by accelerating and connecting you to academia, pharma and research
👉🏻  Up to CHF
20 000 per idea in non-dilutive funding
👉🏻 
30 hours of individualized coaching per idea
DayOne Tech – medtech accelerator
A 12-month program for medtech startups, offering the funding, space (Canton of Jura), and guidance needed to turn prototypes into medical devices ready for market launch. It brings together universities, corporations, manufacturers, startup founders, research institutes, and hospitals to create a dynamic environment to foster innovation. The program accelerates medtech ventures within the researches and manufacturing ecosystem of canton du Jura.
👉🏻  Up to CHF
100 000 per project
👉🏻  150
 hours of individualized coaching per idea
DayOne Health 4.0
A 12-week intense program for startups who want to develop transformative solutions in the healthcare continuum: from diagnosis, treatment, and prevention, to patient and caregiver communication, to improve what directly helps healthcare workers. The program helps early to mid-stage digital health ventures from all over the world reach their next goal in building a successful business.
👉🏻   Up to CHF 20 000 per idea in non-dilutive funding
👉🏻  Access to a personal coach and advisors