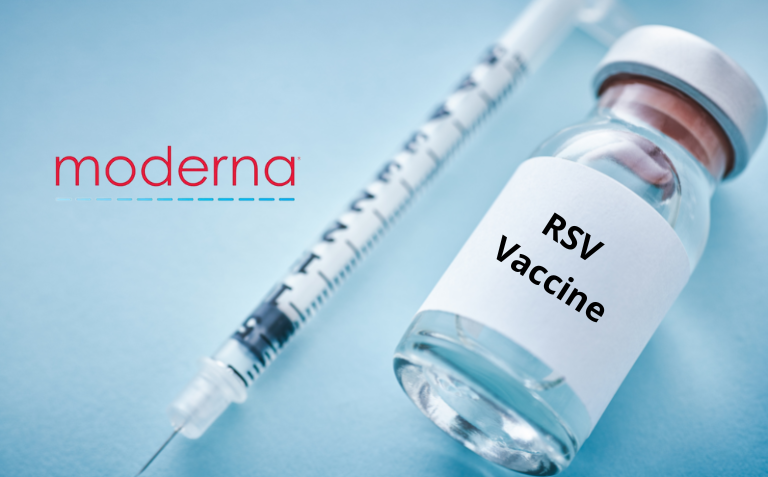 Moderna plans to produce a RNA vaccine against RSV in Valais
Moderna, which developed one of the first messenger RNA vaccines against Covid-19, has disclosed positive preliminary results for a trial against the Respiratory Syncytial Virus (RSV), which causes bronchiolitis, in the elderly. The vaccine will be produced in Boston (USA) and in Visp (Switzerland)
The phase 3 trial is being conducted in a double-blind fashion in 37,000 people aged 60 and older in 22 countries, including the United States. According to interim data, the potential messenger RNA vaccine showed nearly 84% efficacy and was well tolerated. Of 64 cases of patients with the virus, with two or more symptoms, 55 were in the placebo group versus nine in the vaccine group, the U.S. company said.
RSV is one of the viruses that cause bronchiolitis, a disease that mainly affects babies. But it can also affect the elderly, for whom no vaccine is available. There are about 5.2 million cases each year among people aged 60 and over in developed countries, causing 500,000 hospitalizations annually.
Each year, the virus causes 30,000 deaths in elderly patients in rich countries, says Dr. Paul Burton, medical director of Moderna: "This disease has a heavy toll that has been underestimated," he continues. The number of doses potentially needed has yet to be determined.
The vaccine would be manufactured in Boston, where the company is headquartered, and in Visp, Switzerland, where there are two Lonza factories that make the active ingredients in Moderna's vaccines.
The raw materials used in the production of messenger RNA vaccines are identical, regardless of the vaccine. "We can therefore ramp up very quickly and order enough," explains Stéphane Bancel, CEO of Moderna, in an interview with Le Temps newspaper.
The Boston-area biotech now intends to submit its application for regulatory approval in several regions, including Europe, by mid-2023, for a potential market launch in winter 2023/24.
Sources: Press Release | BioArk | Le Temps | France 24